2020 Coronavirus Aid, Relief, and Economic Security (CARES) Act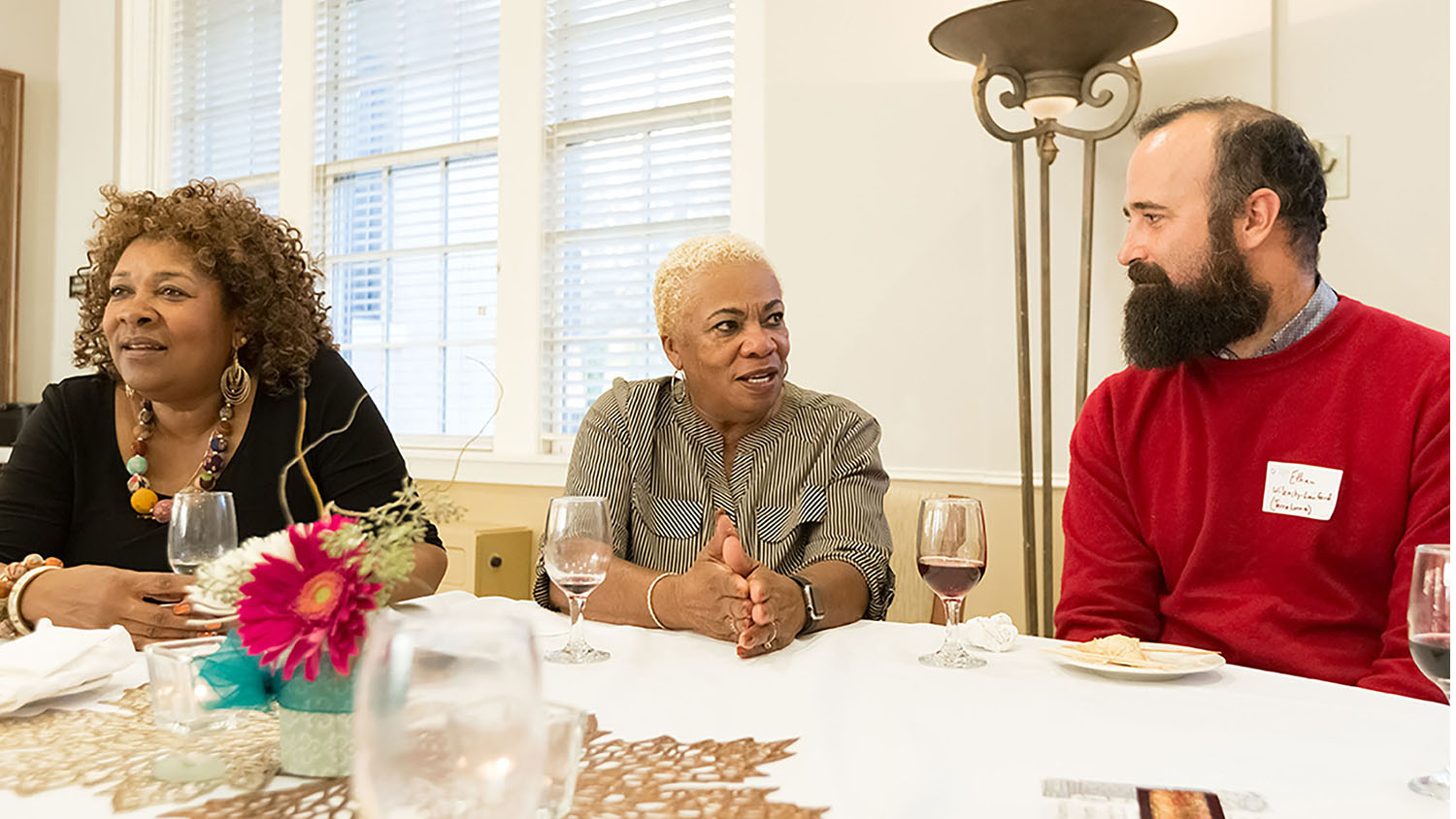 You can find everything you need to apply below, but if you would rather have a conversation, please reach out to us. We would love to talk to you. Contact Laura Benson, assistant director of grants and administration, at 651-772-4244 or laura@mnhum.org.
2020 Coronavirus Aid, Relief, and Economic Security (CARES) Act
The Minnesota Humanities Center (MHC), through the Coronavirus Aid, Relief, and Economic Security (CARES) Act, has received $500,000 to provide grants to Tribal Nations and 501(c)(3) nonprofit organizations (libraries, arts organizations, museums, historical societies, and cultural organizations) in Minnesota who have a commitment to, and history of, humanities programming and are experiencing financial distress due to COVID-19.
Our goal is to ease Minnesota nonprofits' financial hardship so that they may continue to serve communities with their humanities programming and content. Now more than ever, Minnesotans need to feel connected to one another and the humanities help us do that. We're honored to have the opportunity to support organizations who are doing this important work.
Grant Description, Selection Process, and Timeline
Applicants may request up to $20,000. Requested funds may be used towards organizational health through a period of financial disruption or financial loss due to COVID-19.
Applications are due by 11:59 p.m. Friday, August 7, 2020. All applicants will be notified the week of August 17.
We are prioritizing funding for applicants who often face systemic barriers to institutional funding streams, including organizations:
Whose budgets are less than $500,000
Serving communities including but not limited to:

People of color
Indigenous peoples
People who identify as LGBTQ+
People with disabilities
Neurodiverse people
People who identify as immigrants and/or refugees
People whose first (or only) language is not English
Veterans

Whose board, leadership, and decision-makers are reflective of those they serve
Eligibility Criteria
Tribal Nations, 501(c)(3) nonprofits (including libraries, arts organizations, museums, historical societies, and cultural organizations) offering public humanities activities—to include storytelling, literature, language, cultural preservation and education, community dialogue, and place-based learning—are encouraged to apply.
Eligible organizations must:
Be based in Minnesota
Have existed for at least three years
Offer consistent humanities programming currently and in recent history (in at least the last 1-3 years)
Demonstrate a need for financial relief from COVID19-related financial hardship
Have a Data Universal Number System (DUNS) number (not needed to apply, but organizations must get one before any funds can be released)
Not appear on OFAC Sanctions list
We will not accept applications from: individuals, for-profit entities, local and state government, K-12 schools, universities and colleges, or arts organizations that do not have a history of offering humanities activities and/or are eligible for the National Endowment for the Arts COVID-19 relief funding.
Ineligible organizations are encouraged to consult this list of other COVID-19 relief resources.
Arts organizations encouraged to contact the Minnesota State Arts Board for grants provided through the National Endowment for the Arts.
How to Apply
Read through the FAQs below before you apply
Submit your application in one of the following ways:
If you would like to submit an alternative application, contact Laura Benson, assistant director of grants and administration, at 651-772-4244 or laura@mnhum.org.
FAQs
What's the difference between eligibility and priority criteria?
All applicants must meet all of the eligibility requirements in order to apply. These are required as a part of granting federal funds.
You do not have to meet all of the priority criteria in order to apply. You can receive funding if you meet some of the priorities. If you meet none of the priorities, you may still be eligible to apply, and your award may happen later, after we fund priority organizations.
If we are applying for/receiving federal relief funds from another source, can we apply for/receive these funds?
Yes, you are still eligible to receive funds from this grant. MHC recognizes that one source of funding is likely not enough to cover all of your operating needs now and for the foreseeable future.
What is a Data Universal Number System (DUNS) number, why do we need it, and how do we get one?
A DUNS number is a unique nine-character number that federal government uses to track how federal money is allocated. If your organization does not yet have a DUNS number or you're unsure if you have one, visit the Dun & Bradstreet (D&B) website to register or search for one.
Registering for a DUNS number should take a few business days. It is free of charge, so if you encounter any organizations or websites soliciting a fee or charge to acquire a DUNS number it is likely a scam.
We are required by the NEH to require a DUNS number from awardees, and we acknowledge that it is an institutional barrier to many organizations. If you would like assistance with this process, we are happy to help you. Contact Laura Benson, at laura@mnhum.org or 651-772-4244.
What does "in good standing with the IRS" mean?
In good standing with the IRS means that the organization has completed all reporting requirements and can therefore receive tax-deductible charitable contributions. We use the IRS Tax Exempt Organization Search to confirm IRS compliance.
What happens once we're awarded?
You will receive a grant agreement to review and sign electronically, as well as information about payment options (check or electronic transfer). Electronic transfer is preferred, and we will walk you through the options when we notify you of your award. MHC will also work with you to secure your DUNS number, and then we will prepare to process your grant payment. You should receive the funds within five to 10 business days after your DUNS number is confirmed and your agreement is fully signed. You will receive the grant payment upfront, in full.
After that, there will be a few reporting requirements as well, see below.
How long do we have to spend the funds?
You must spend the funds by October 31, 2021.
What kind of reporting do we have to complete?
MHC requires three things:
Soon after you're awarded, share the news with and thank your national representative and senator (we will provide a sample communication).
Throughout your award period, share media or testimonials with MHC and/or your own networks that underscore information that will help MHC amplify the importance of these kinds of funding around the state and the country. We have some prepared language and can help you draft content, if you like.
Once all funds are spent, submit a summary wrap-up: about one to three pages, that will include narrative questions and a brief financial description of what you spent the funds on. A form will be provided to all awardees, along with an annotated version to help explain why MHC is asking for this information and how we'll use it, as well as tips and advice for completion.