Children's Museum Grants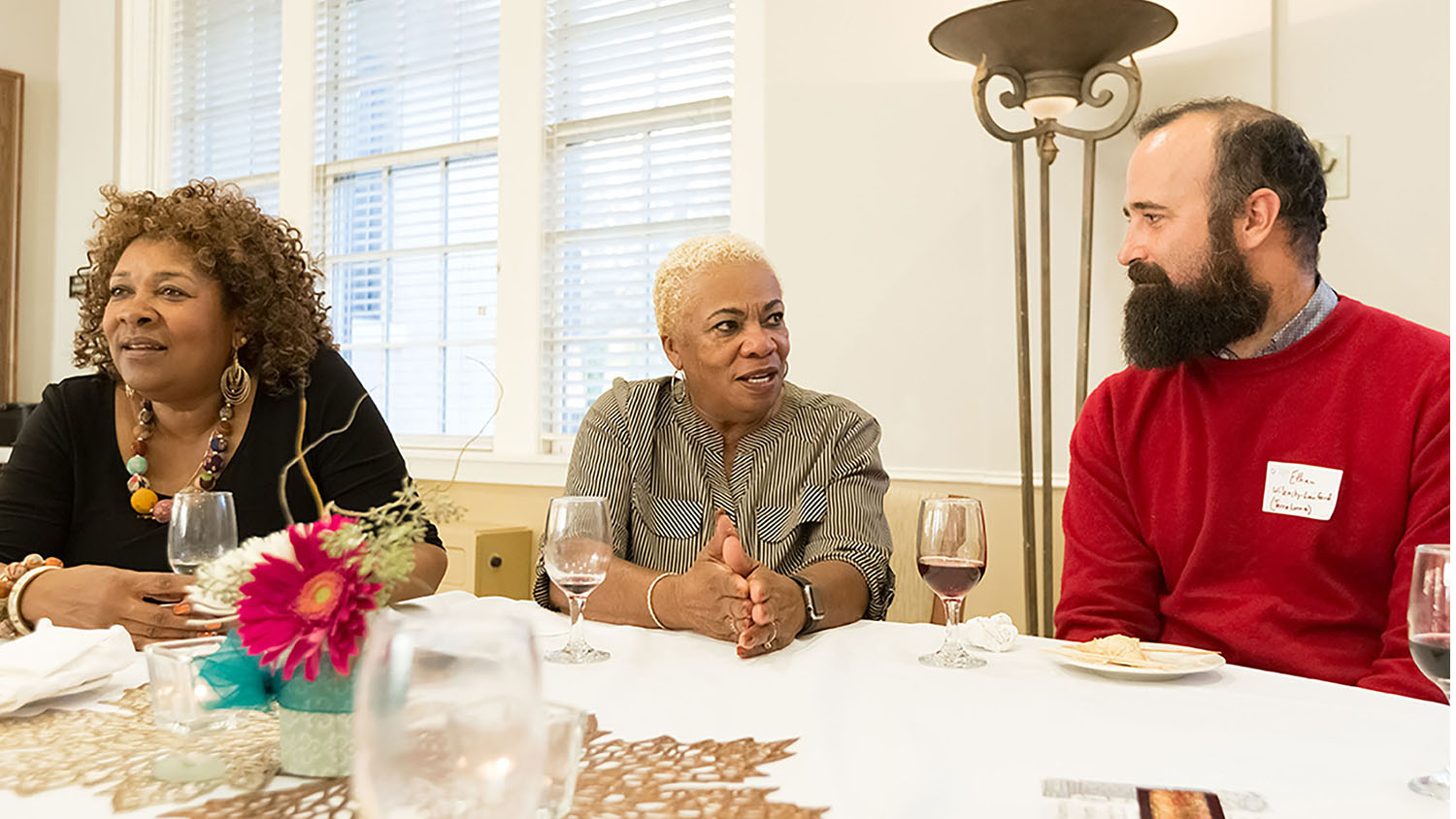 Everything you need to know about applying for the grant is below, but, if you would rather have a conversation about the opportunity, give us a call. We would love to talk to you. Contact Alicia Waters, grants administrator, at 651-772-4244 or laura@mnhum.org.
Program Description
Minnesota Humanities Center (MHC) will award $1,045,000 in competitive Legacy Arts and Cultural Heritage funds to children's museums through the 2021-2023 legislative biennium. These children's museum funds will be distributed in one round, with grants spanning up to two years.
MHC is honored to have the opportunity to administer these funds, and support children's museums across Minnesota.
Program Goals
These funds will be administered according to the Minnesota State Legislature Article 4, Section 2, Subdivision 8, (c)(3) : ""$550,000 each year is for grants [for children's museums for arts and cultural exhibits and related educational outreach programs] to other children's museums to be distributed through a competitive grant process for program development."
Therefore, these funds will:
Develop new exhibits and programming for Minnesotans
Support the Arts and Cultural Heritage Fund outcome: "There will be an increase in the number of Minnesotans of all ages, ethnicities, abilities and incomes who participate in the arts, culture and history."
Note: The difference between the $1,045,000 that MHC will award and the $1.1 million earmarked by the legislation ($550,000 per year) is what MHC will use for the administration of these funds.
Selection Process and Timeline
An independent review panel made up of children's museum professionals will review and make award recommendations to MHC.
11:59 p.m. October 29, 2021 – Application Deadline
No later than December 10, 2021 – Notifications Made
Organizations may propose projects that last up to 21 months. All project activities must be completed by August 31, 2023. Grant activities and expenses cannot begin before an agreement is fully signed by both the awardee and MHC.
Grantees will be required to submit 2-3 reports sharing progress and financial updates. The dates of these will be outlined in the grant agreement. These reports are designed for grantees to provide MHC with the information that we need to submit to the state's Legacy website.
Eligibility and State Funding Requirements
Who is eligible: Children's museums (according to the definition below) based in Minnesota, either 501c3s or non-profits with a fiscal sponsor, in good standing with the IRS, and up to date on reporting and state requirements for any funds previously awarded by the Humanities Center.
Children's Museum: A children's museum is a nonprofit educational and cultural institution committed to serving the needs and interests of children by providing exhibits and programs that stimulate curiosity and motivate learning in spaces designed just for them.
Note: In good standing with the IRS means that the organization has completed all reporting requirements and can therefore receive tax-deductible charitable contributions. We use the IRS Tax Exempt Organization Search to confirm IRS compliance.
We are also required to check all applicants against the Office of Foreign Assets Control (OFAC) Sanctions list.
Fund requirement: The Arts and Cultural Heritage Fund, which underwrites this opportunity, requires that proposed and/or awarded funds support new work or new additions to existing work. These funds must supplement, not substitute, other funding sources.
The Arts and Cultural Heritage Fund prohibits funds from being used to:
Start, match, add to, or complete any type of capital campaign
Support capital costs (such as improvements, construction, property, or equipment)
Pay for indirect costs or other institutional overhead charges that are not directly related and proportional to, and necessary for, the activities outlined in the program proposal
Cover expenditures incurred before the date we authorize you to begin work
Support benefits and fundraisers
Purchase promotional giveaway items like t-shirts, keychains, etc.
Fund out-of-state expenses, including out of state travel
If an organization or project does not meet all of the above requirements, we will not consider it.
How to Apply
Eligible organizations can submit proposals through the Humanities Center online portal, Foundant. In order to submit a proposal, the lead applicant organization must register with Foundant. To register with Foundant, follow the "Create New Account" steps.
If you have questions, please contact Alicia Waters, grants administrator, at 651-772-4244 or laura@mnhum.org.
Assessment Criteria
Selection Criteria:
Alignment with program goals

Project supports establishing new exhibits and programming
How does the project/exhibit/programming include and reach Minnesotans of all ethnicities, abilities, and incomes?

Community Engagement

How was your community involved in the design/planning and implementation processes?
Who in your community will benefit from your project and how do you know they will benefit?

Reasonable budget/appropriate amount requested for project

Can the amount of funds requested be spent in 12-21 months?
Are proposed expenses direct and necessary to complete the project?
FAQs
Q: How much can we apply for?
A: We are not placing a minimum or maximum on what you can apply for. We will assess proposals and requested funds based on whether the amount of funds can realistically be spent within the proposed grant period. Additionally, we expect that 18-month projects will be larger requests than 12-month projects.
Q: Can we apply in partnership with another children's museum?
A: Children's museums in Minnesota may apply alone or collaborate on a project with other children's museums in Minnesota. Only one museum may be the lead applicant. Collaboration is welcomed, but not required.
Q: What should we consider as we plan our budget and timeline?
A: Project expenses cannot be reimbursed as part of this grant if they are incurred before the grant agreement is fully signed by both the grantee and MHC. Awards will be made by early December 2021, so grant projects should start in December 2021 at the earliest.
Public Data Policy
Per Minn. Stat. § 13.599, the names and addresses of grant applicants become public data when MHC opens the grant proposals. All other data (except trade secret data as defined and classified in §13.37) in grant proposals, and data created or maintained by MHC as part of the evaluation process, become public data once a grant agreement is fully executed (signed by both the grantee's authorized representative and MHC's). Anyone can request to see or receive a copy of public data, which is maintained by MHC. Grant project information will be posted to the Legacy website.