Hmong Cultural Heritage Grants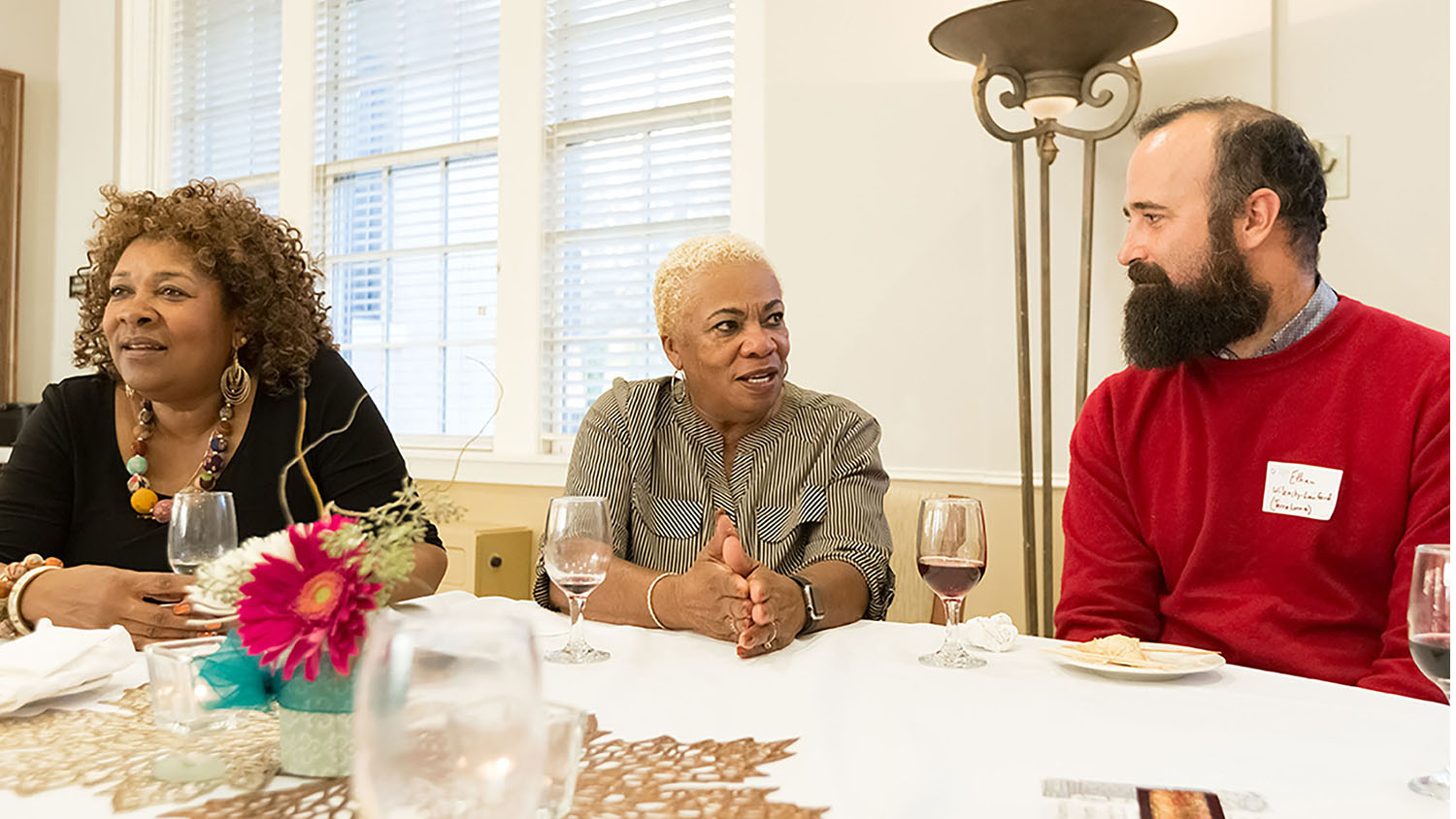 Everything you need to know about applying for the grant is below, but, if you would rather have a conversation about the opportunity, give us a call. We would love to talk to you. Contact Laura Benson, assistant director of grants and administration, at 651-772-4244 or laura@mnhum.org.
Informational Webinar
The Minnesota Humanities Center (MHC) held an informational webinar about Round Three of the Cultural Heritage grants on March 13, 2020. If you were unable to participate at that time, the webinar is available to view online.
Program Description
Through the Legacy Arts and Cultural Heritage Funds, MHC will award competitive grants to Hmong nonprofit organizations. The process, scope, and criteria for this grant were co-designed through rich conversations and meaningful input shared between MHC and Hmong organizations and individuals. MHC is honored to administer these funds in support of projects that amplify and celebrate Hmong arts, culture, and heritage in Minnesota.
$201,910 total will be awarded during the third round of these Legacy Arts and Cultural Heritage grants. Per the timeline below, round three opens January 10, 2020 and closes at 11:59 p.m. April 5, 2020. All projects must be completed no later than September 30, 2021.
Program Goals
These funds will be administered according to the Minnesota State Legislature Article 4, Section 2, Subdivision 8, (d)(1) : "$250,000 the first year is for a grant to one or more community organizations that provide arts and cultural heritage programming celebrating Hmong heritage."
Therefore, these funds will:
Increase the depth and breadth of Minnesotans who will connect with Hmong arts, culture, and heritage.
Amplify and celebrate Hmong arts, culture, and heritage in Minnesota.
Eligibility and State Funding Requirements
Who is eligible: Hmong nonprofit organizations based in Minnesota – either a 501c registered public charity (per IRS) or nonprofits with a fiscal sponsor (also must be based in Minnesota). Organizations must be in good standing with the IRS, and up to date on reporting and state requirements for any funds previously awarded by the Humanities Center.
Note: In good standing with the IRS means that the organization has completed all reporting requirements and can therefore receive tax-deductible charitable contributions. We use the IRS Tax Exempt Organization Search to confirm IRS compliance.
We are also required to check all applicants against the Office of Foreign Assets Control (OFAC) Sanctions list.
The Arts and Cultural Heritage Fund, which underwrites this opportunity, requires that proposed and/or awarded funds support new work or new additions to existing work. These funds must supplement, not substitute, other funding sources.
The Arts and Cultural Heritage Fund prohibits funds from being used to:
Start, match, add to, or complete any type of capital campaign
Support capital costs (such as improvements, construction, property, or equipment)
Pay for indirect costs or other institutional overhead charges that are not directly related and proportional to, and necessary for, the activities outlined in the program proposal
Cover expenditures incurred before the date we authorize you to begin work
Support benefits and fundraisers
Purchase promotional giveaway items like t-shirts, keychains, etc.
Fund out-of-state expenses, including out of state travel
If an organization or project does not meet all of the above requirements, we will not consider the application.
Selection Process and Timeline
There will be two steps for this grant. First, applicants will submit an initial project overview. An independent review panel of Hmong community members will review the proposals and will select a small number of semifinalists to move to step two. Semifinalists will provide additional details to their original project overview and have a conversation with the panel, then the panel will meet again to make award recommendations to MHC.
January 10, 2020 – Large Grant Opens
February 2020 – Large Grant Open
March 2020 – Large Grant Open
11:59 p.m. April 5, 2020 – Step One Deadline
April 20, 2020 – Applicant/Semifinalist notifications
April 22-24,2020 – Phone calls with panel and Semifinalists
May 15, 2020 – Semifinalist applications due
No later than June 8, 2020 – Semifinalist/Awardee notifications
July 2020 – Public announcement about awardees
June 2020–September 2021 Year 1 Larger Grant period (Note: Organizations may propose projects that last through September 30, 2021, but may choose a shorter timeline if it aligns better with their project).
Grantees will be required to submit 2-3 reports, depending on the timeline of the project. The dates of these will be outlined in the grant agreement. These reports are designed for grantees to provide MHC with project progress and financial updates that we need to submit to the state's Legacy website. Sample reports are available to give you an idea of what to expect.
Assessment Criteria
The following criteria will be used by the independent review panel to assess applications and make funding recommendations to MHC.
Alignment with program goals

Will the project honor and preserve Hmong art, culture, and cultural heritage
AND/OR amplify Hmong art, culture, and cultural heritage for all Minnesotans?

Alignment with State Funding Requirements

Will the grant support new work or new additions to existing work? (rather that replace/supplant existing funds)

Evidence that the project/idea comes from community-identified need/opportunity

Is the applicant organization a Hmong organization (see definition below)?
Will Hmong people have decision-making authority for this project?
Is there a high level of collaboration and community input in planning and design, and implementation?

Degree of Impact

Is there a strong case that this will make significant impact in community?
What evidence do you have that this will be beneficial to Hmong communities in Minnesota?

Budget

Is it clear what the budget expenses will be spent on, and are the proposed expenses allowable?
Is the request reasonable and appropriate – can the amount of funds requested be spent by the organization within the proposed timeframe?
In addition to the criteria above, the panel may consider the diversity of the overall awardee pool, including geographic location, project topic, audience, etc.
How to Apply
Eligible organizations can submit proposals in any of the following formats: online form, email, postal mail, video, or phone message. You may also feel free to suggest an alternative method to MHC at least one week in advance of the deadline.
If you would like to apply in a Hmong language, please feel free to do so. We have translators who will help us learn and understand your ideas in your language.
Complete proposals, regardless of format, need to include the following information:
Organization Name
Organization Address (must be based in Minnesota)
Organization's Employer Identification Number (EIN) or fiscal sponsor name/EIN
Project contact information (Name, phone number, and email address)
How does your organization (staff, board, programming) reflect Hmong communities?
What are the goals of your project? What do you want to achieve, and what does success look like?
How will this project make an impact in Hmong communities?
How will this project honor and preserve Hmong cultural heritage in Minnesota and/or amplify and connect all Minnesotans to Hmong arts, culture, and heritage in Minnesota? ?
How much are you requesting?
What will you spend the funds on? Please include types of costs, as specific as possible – here is an optional budget template you can use, or, you may use whatever budget format your organization already uses. (Be sure to check your proposed expenses against the State Funding Requirements listed above).
Ready to submit? Respond to the questions above by one of the following methods:
If you have questions or would like to submit your proposal in a way not mentioned above, contact Laura Benson, assistant director of grants and administration: laura@mnhum.org or 651-772-4244.
Shared Definitions and FAQs
Hmong nonprofit organizations: Organizations will be considered a Hmong organization if the majority of their staff and/or board is Hmong, the mission of the organization is to serve Hmong communities, and/or the majority of the organization's programming is for Hmong communities.
2019-2021 Legislative Biennium: July 1, 2019 through June 30, 2021.
Arts and Cultural Heritage Programming: The legislative language identifies the arts as an expression of culture and cultural heritage. Because MHC is not a general arts funder, any arts related activities in these proposals should have a clear connection to the applicant's identified culture and cultural heritage. Additionally, MHC does not define what is or isn't a part of culture or cultural heritage; we listen to communities who can shape and share that.
Humanities: The humanities help us express, examine, and learn what it means to be human. They include our cultures, languages, ethics, civics, stories, religions, laws, philosophies, histories, and more. Humanities can refer to these disciplines as well as the activities and actions – reflecting, making meaning, connecting, questioning, etc. – that help us learn about our humanity and the human experience.
Q: Can individuals apply?
A: No. Only organizations are eligible to apply for this grant opportunity. If you are an individual artist seeking funding, please see our Cultural Identity grant opportunity.
Q: We are a Hmong organization with a fiscal sponsor that is not a Hmong organization. Are we still eligible?
A: Yes! As long as decision-making responsibilities (in regards to your project) stay with the Hmong organization, then you would still be eligible.
Q: I received a microgrant – can I apply for/receive a larger grant?
A: Yes! An organization may apply and receive both one microgrant and a larger grant, as long as they are an eligible organization and the microgrant is completed before the larger grant begins. Also note – an applicant does not need to have received a microgrant in order to receive a larger grant.
Q: What does a successful project look like?
A: A successful project is one that addresses and reflects the needs of the communities served by the applicant seeking funding – you! In other words, we want you to define what success looks like in your community.
Q: How much can we apply for?
A: There's no minimum or maximum amount you can apply for. However, applicants should consider: (1) MHC cannot award any one organization more than the state has appropriated ($201,910 during Round Three). (2) The independent review panel will assess the requested amount by whether or not it seems realistic based on the timeline, and if the types of expenses requested are allowable and will directly influence the success of the project.
Q: Can we receive feedback about our grant?
A: Yes, MHC will be happy to help review drafts of your proposal no later than one week before the deadline, as well as provide panel feedback to you following grant notifications. We first share written feedback and comments and can have discussion(s) beyond that if you would like.
Public Data Policy
Per Minn. Stat. § 13.599, the names and addresses of grant applicants become public data when MHC opens the grant proposals. All other data (except trade secret data as defined and classified in §13.37) in grant proposals, and data created or maintained by MHC as part of the evaluation process, become public data once a grant agreement is fully executed (signed by both the grantee's authorized representative and MHC's). Anyone can request to see or receive a copy of public data, which is maintained by MHC. Grant project information will be posted to the Legacy website.