Menus
Spring and Summer 2022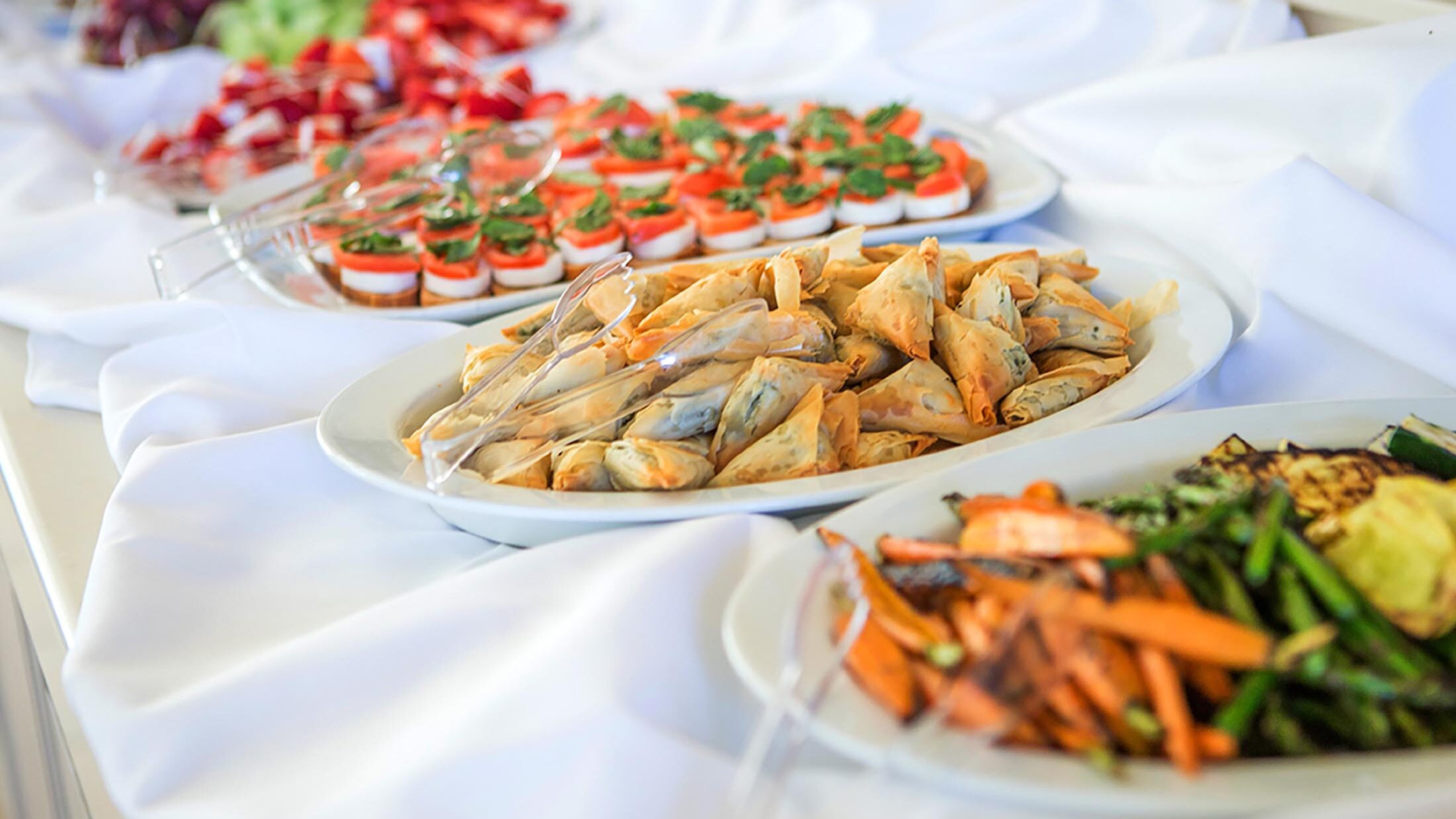 At the center of many gatherings you will usually find food – and convening here is no different! Our catering staff have been cooking up healthy meals and helping people stay connected and nourished for over 25 years. Take comfort in knowing that we shop local when we can, choose fresh over frozen to prepare our meals, and cook with healthy ingredients to accommodate the many dietary restrictions we encounter every day with our guests.
Contact Us
Nicole McMahon
987 Ivy Avenue East
St. Paul, MN 55106
651-772-4242
Because of our intimate size and how we prepare meals, we can offer only one menu selection per meal; however special dietary needs can be accommodated with advance notice. If there are multiple groups booked, we allow the group that booked first to choose the menu. Rest assured that we will make sure the menu selection works for your group! Please inquire at the time of booking whether your group is the first to book. For customized, special events, we will work with you to develop a menu that can offer more than one menu selection.
We understand that each group is unique with different comfort levels and concerns pertaining to COVID. We are back to serving meals buffet style, however we are more than happy to accommodate your individual needs. Upon request, we can do a plated and served meal for an additional cost. We can also provide a variety of 'grab and go' contactless food and beverage options for breakfast and break service. We can do a variety of pre-packaged or individually covered/wrapped breakfast and break items as well as individual bottles of juice, water, and soda. We also encourage guests to bring their own water bottle from home. We will also have hand sanitizing stations at the buffet tables.