Volunteer and Board Opportunities
Get involved with the Minnesota Humanities Center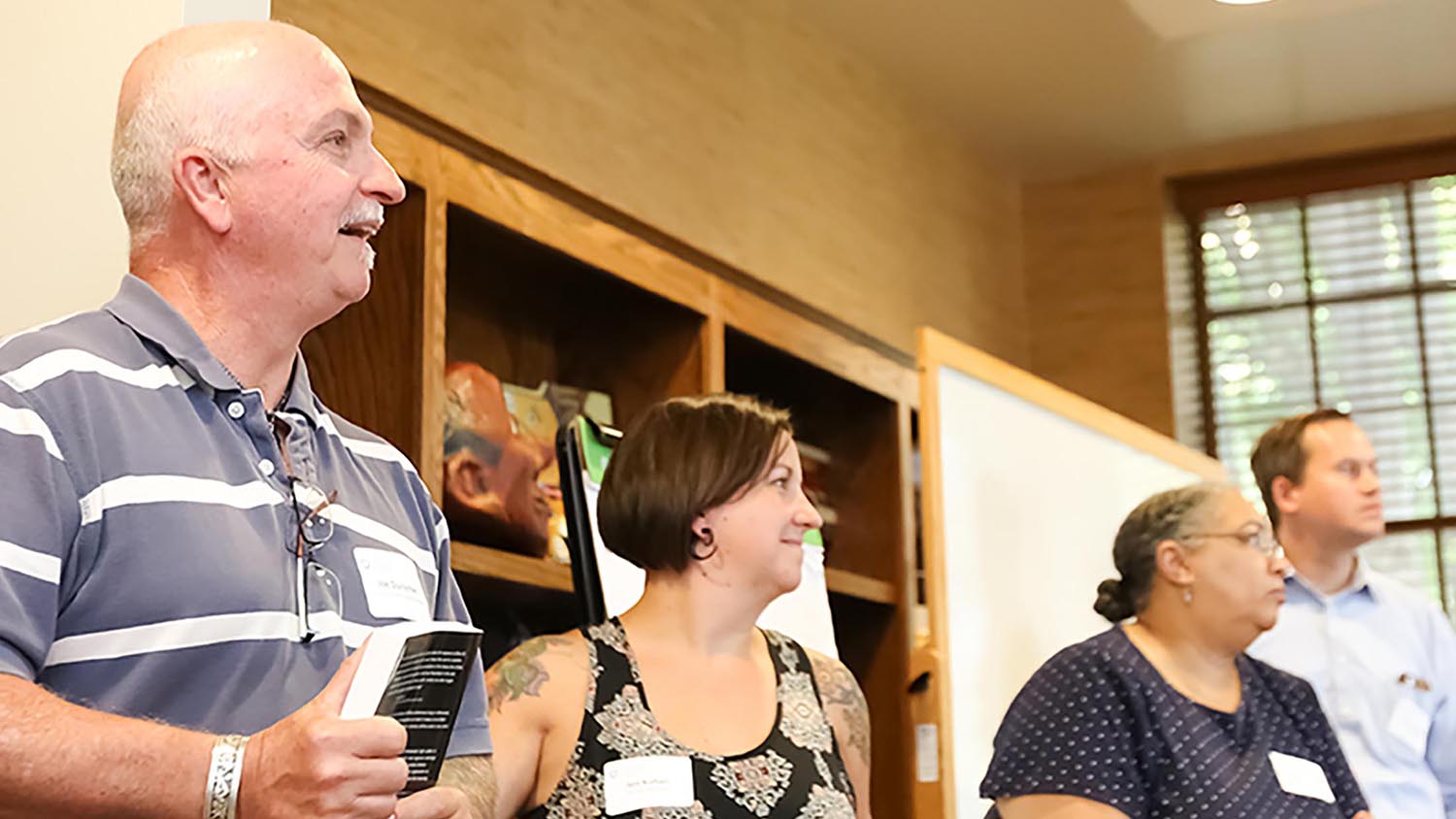 We invite you to get involved with the Minnesota Humanities Center's (MHC) work through volunteer and Board opportunities. When available, this page is also home to specific opportunities such as requests for proposals, advocacy calls-to-action, and community listening sessions.
Serve on our Board of Directors
Candidates must be residents of Minnesota who are interested in advancing the mission and work of MHC. Active participation in quarterly meetings, committees, and other outreach activities is required. We are especially seeking culturally diverse candidates and/or candidates who currently reside in greater Minnesota. To receive application information, email Executive Assistant Aisha Richardson at aisha@mnhum.org.
Volunteer
You can help make a difference in communities statewide. To learn more about how you can support our work, contact Director of Strategic Partnerships Casey DeMarais at casey@mnhum.org. We welcome inquiries about internships and fellowships.