Our Work
The impact of the Humanities is life-changing and transformational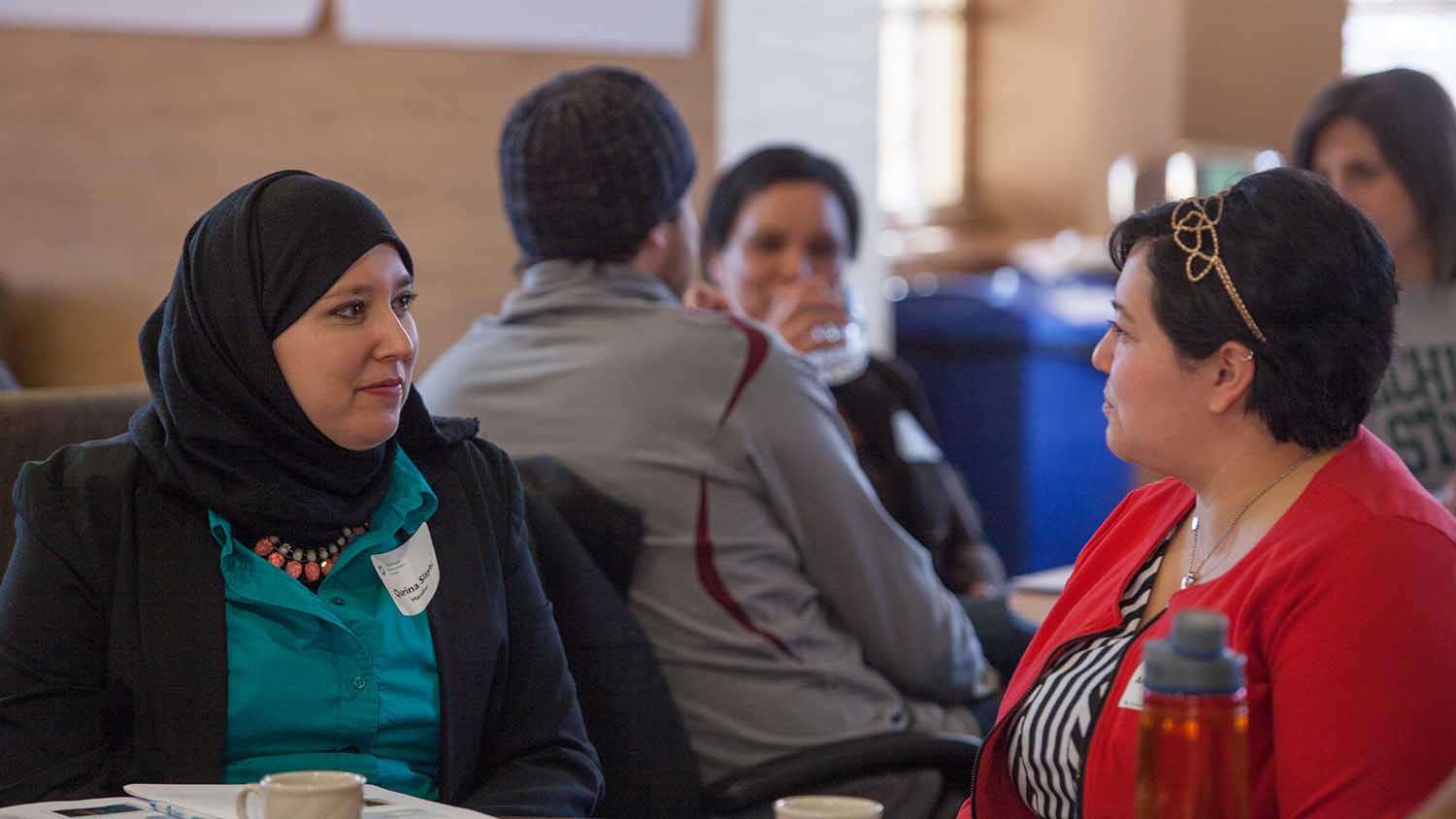 Inequity abounds in who shapes the broader narrative about the identity, culture, and history of our state. The Minnesota Humanities Center (MHC) helps amplify stories and perspectives that bring more depth to this conversation. These stories have the power to shape student-teacher relationships, understanding of American Indian rights and history, water conservation issues, and so much more.
MHC strengthens our world by promoting the humanities and supporting community decision-making in public life. We assist individuals, creators, scholars, and organizations in building a strong, inclusive, and connected society. We improve educational engagement by recognizing and appreciating the depth and richness of expression and excellence within all communities.
Have a question?
Director: Andrea Ellen Reed; Writer: Julianne Olsen; Videographer/Editor: Chris Jopp
Minnesota Programming
For more than 50 years, MHC has built meaningful relationships and partnered with diverse communities to create rich content that reflects myriad perspectives. MHC engages thousands of Minnesotans every year with the following programs:
Education – Through Humanities-based professional development, classroom resources and immersive experiences, MHC helps educators, students, and parents close the achievement gap by addressing the relationships that underly the gap.
Immersive Experiences – By increasing understanding across lived experiences, relationships are built, and communities thrive. Using stories as a catalyst, MHC creates learning experiences with community partners that connect differences and spark change.
Civics, College, Climate (CCC) – At MHC we believe that a just and thriving society is the responsibility of all of us. We work with communities and institutions statewide to help Minnesotans talk and work across their differences to build a better life together.
Statewide Initiatives – We partner with individuals, creatives, scholars, and organizations to broaden humanities access, learning, and impact in all corners of the state. The team facilitates culturally responsive humanities grants and co-creates with communities to offer collaborative programming.
Grantmaking
MHC administers grant funds, which are appropriated by the State of Minnesota Legislature, to support the exemplary humanities work of individuals, nonprofits, schools, and collectives across Minnesota. Over the past ten years, we have provided $650,000 for more than 100 projects through our competitive processes, helping build stronger communities across our state.
Omaha Public Schools
MHC has had an ongoing education partnership with OPS since 2008. With the support of a generous funder, we have developed in-depth programming that increases student success by strengthening relationships among educators, parents, communities, and students. Our work in Omaha informs our overall education strategy which leads to better futures for all students, regardless of geography.