Host an Exhibit
Bring a traveling exhibit to your community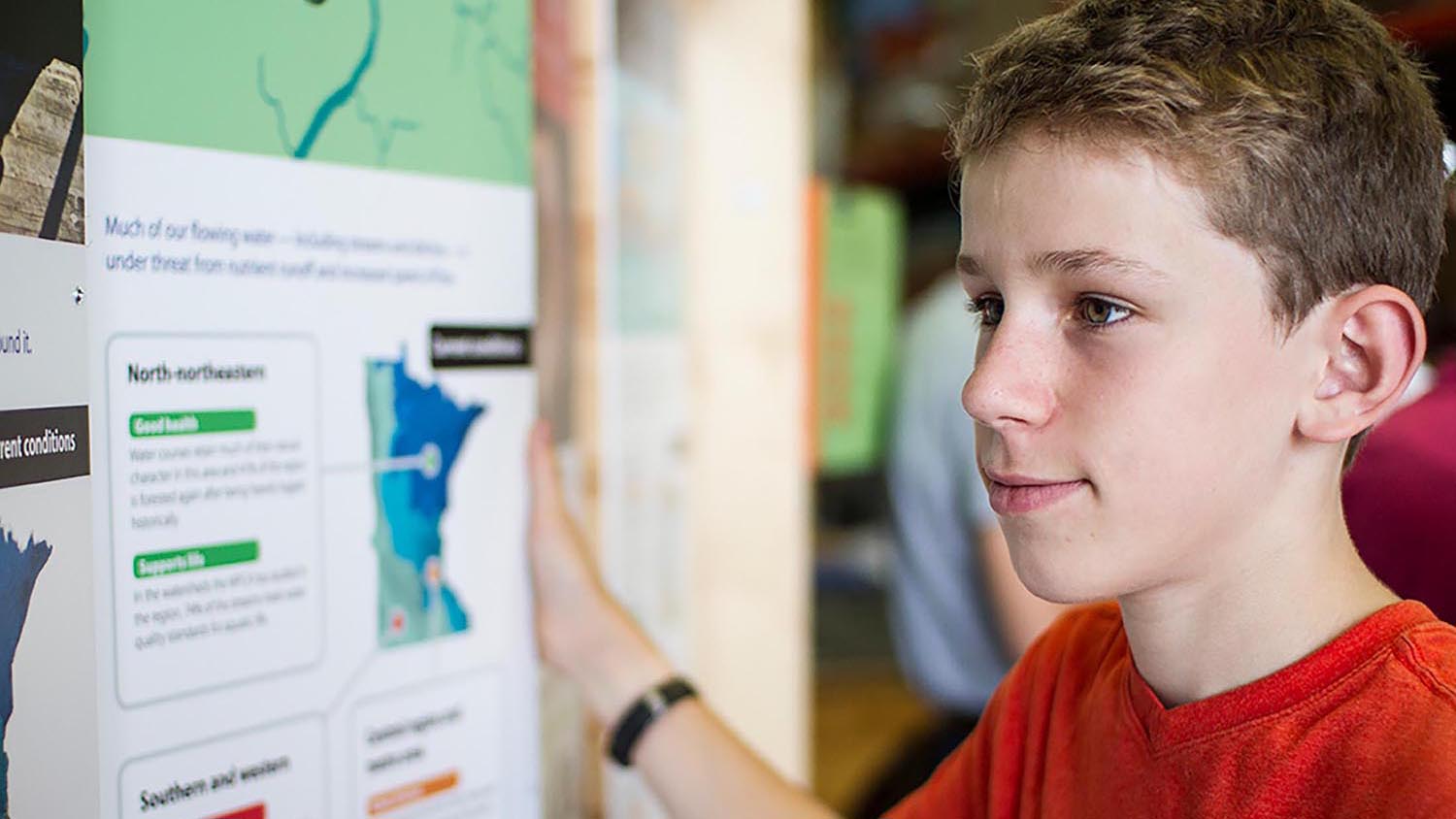 Bring challenging and engaging content to your community by hosting one of the Minnesota Humanities Center's two traveling exhibits. Opportunities to host "Why Treaties Matter: Self-Government in the Dakota and Ojibwe Nations" and "We Are Water MN" are available.
Contact Us
Jennifer Tonko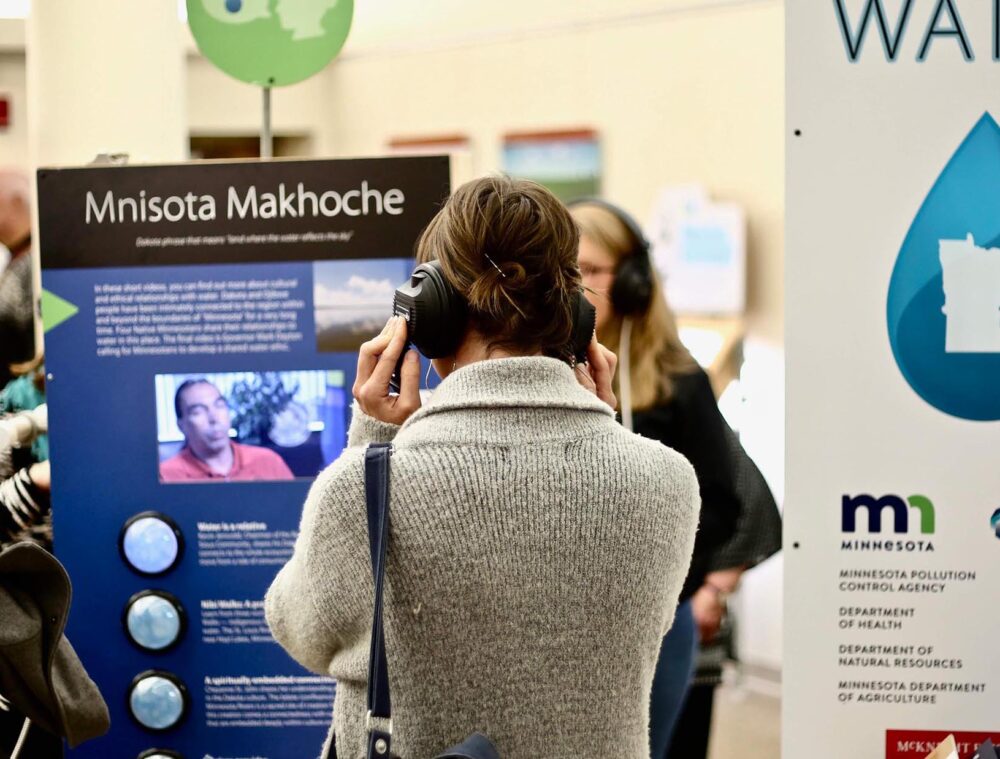 "We Are Water MN" Host Community Application
"We Are Water MN" builds networks of people who protect and affect water, hosts a traveling exhibit that shares messages about water in Minnesota, and designs public programming that builds relationships with and responsibilities to water.
The "We Are Water MN" partners seek applications for a new cohort of host communities.*
*This opportunity is pending funding.
Proposals due: 11:59 p.m. July 22, 2022
Learn More
"Why Treaties Matter" Host Community Application
The "Why Treaties Matter" partners seek applications from potential host communities who will use the exhibit in two different ways: those who will develop public programming or resources to supplement the exhibit and those who will share the exhibit and its current resources with their community.
Proposals due: We have no deadline for submissions. The exhibit is currently available for hosting now-Oct. 31, 2022.
Learn More