Humanities Officer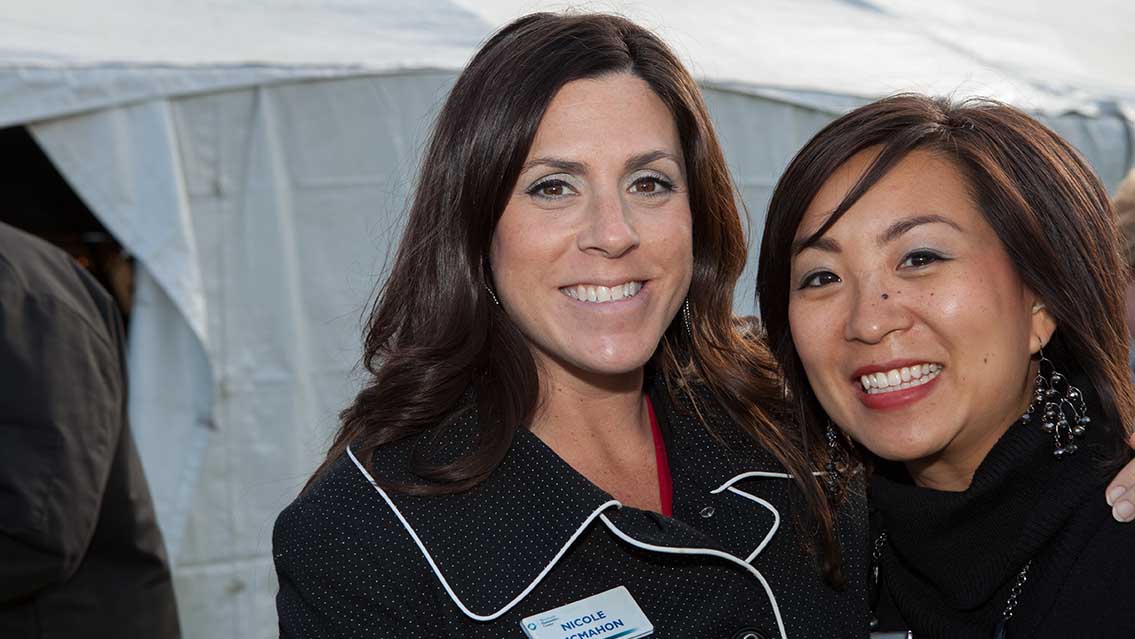 Position Title: Humanities Officer
Hours: This is an exempt position that will require working occasional evenings and weekends
Salary: $55,000
Benefits Eligible: Health, Dental, PTO, Holidays and 401(k) plan
Closing Date: January 31, 2023
Questions?
Minnesota Humanities Center
The Minnesota Humanities Center (MHC) is a statewide nonprofit organization that supports the development of humanities programming in Minnesota, creates humanities programming, issue grants to support humanities programming, and operates an event center in St. Paul, Minnesota. MHC's vision is to create a just society that is curious, connected, and compassionate. MHC's mission is to connect our past, present, and future to bring people together, increase understanding, and spark change.
As the humanities teach competence, communication, cultural awareness, and empathy, we believe in the power of the humanities to bridge differences, interpret the complexities of our world, and positively shape our collective future. Using the humanities disciplines such as philosophy, literature, civics, history, and language through mediums such as discussions, books, radio, and television, we facilitate respectful dialog, reflection, analysis, and change. In fulfilling our vision and mission, we intentionally collaborate with individuals and organization to inspire authentic conversation, forge deep connections, encourage action, and illuminate racially and ethnically diverse voices.
Responsibilities
The position reports to the Chief Humanities Officer but may work with Chief Executive Officer or Directors of Strategic Partnerships. The Humanities Officer is expected to be collaborative, adaptable, and a highly organized individual. The Humanities Officer is responsible for:
Developing and executing Humanities projects
Providing project management and coordinating day-to-day logistics
Facilitate and complete evaluation of Humanities projects
Cultivate and strengthen community partnerships
Participating in and supporting MHC hosted/sponsored/supported events
Design – 25%
Design humanities projects identifying the goals, timelines, outcomes, activities, responsibilities of the individuals and organizations associated with the project
Coordinate pre-design planning activities with staff [and/or scholars and community members/organizations]
Contribute to the creation of humanities project budget
Collaborate with MHC staff to develop marketing, promotion, communication, and funding strategies
Implementation – 50%
Successfully manage relationships with individual scholars, community members, and organizations that are partnering with MHC
Research and cultivate understanding of underlying subject matter that comprises humanities project
Coordinate activities and provide project management oversight of activities performed by individuals and organizations within humanities projects
Coordinate the execution and performance of contracts associated with humanities projects
Provide regular project status and budget updates to CHO
Coordinate the evaluation of humanities projects
Ensure humanities projects align with project and agency work plan goals
Ensure humanities projects are implemented consistent with the mission, vision, and values of MHC
Management/Administrative – 20%
Support the implementation of the humanities project marketing strategy
Support the submission of funding proposals for humanities projects (as applicable)
Provide written reports on humanities project work to support such as activities as the annual report, current web content, legislative report, and submission of grant proposals
Participate in internal staffing meetings
Represent MHC in networking/educational activities and meetings
Timely submission of project expense requests
Supervise project staff (as applicable)
Other – 5%
Other duties as assigned by the Chief Humanities Officer
Behavioral Expectations
Demonstrate high integrity, passion and commitment to the mission and goals of MHC
Provide a high level of customer service through listening and responding to the needs and requests of others, internally and externally, with a high degree of urgency
Adjust to changing conditions or priorities willingly
Identify problems and consistently make decisions that resolve problems
Professional attitude and appearance
Organizational Relationships
Works closely with the CHO to develop operational excellence strategies for internal and external process improvement
Collaborates with senior leadership team members, humanities officers, marketing manager, web administrator, database administrator, project management specialist, board of directors, vendors, and other contractors
Collaborates with individuals, academic and non-academic scholars, community organizations, schools and universities, foundations, faith-based organizations, governmental units, and businesses.
General Expectations
Self-motivated, flexible, and optimistic individual with excellent interpersonal skills
Ability to handle multiple concurrent projects
Culturally competent and the ability to build strong relationships, find common ground, build consensus, and strengthen collaboration among diverse stakeholders
Success managing internal and external relationships
Working knowledge of project planning, organizational structure, budgeting, and administrative operations
Excellent communication skills
Strong work ethic and commitment to create high quality programming
Requirements
The ideal candidate will be an individual that is organized, enjoys learning, values working with others, and is comfortable working on several projects simultaneously. The ideal candidate will be a strong storyteller, writer, and editor who is committed to amplifying the voices of scholars and individuals from historically politically disenfranchised communities.
B.A. degree in a humanities discipline and/or equivalent community-based experience
Ability to organize time, set priorities, and work in an effective manner will managing several projects simultaneously
Excellent verbal and written communication skills
Experience working with racial and ethnically diverse communities
Experience working on community-driven initiatives
Proficient with MS Office Suite (Word, Outlook, PowerPoint, Publisher, and Excel)
Willingness to work evenings and weekends with occasional travel outside of the seven-county Twin Cities metropolitan area
Work Environment
This job operates in a professional office environment. This role routinely uses standard office equipment such as computers, phones, multi-functional copiers/printers, and filing cabinets.
Physical Demands
While performing the duties of this job, the employee is regularly required to effectively communicate, use a telephonic device and/or use a computer. The employee is frequently required to stand; walk; use hands to finger, handle or feel; and reach with hands and arms. This is largely a sedentary role: however, some filing is required. This would require the ability to lift files, open filing cabinets and bend or stand, as necessary. While performing the duties of the job, the noise level in the office work environment is usually moderate. Stress level may become high during certain times of the year.
Expected to work a flexible and varied schedule that may include working on evenings, weekends, and some holidays. Must be available to respond in the event of a crisis as needed. Reasonable accommodations may be made to enable individuals with disabilities to perform essential functions.
Key Competencies
Continuous Learning – Commitment to learning, applying, building on, and evaluating new knowledge and skills.
Interpersonal Awareness – Ability to have and show empathy for others. Listens well and responds thoughtfully.
Collaborative – Develop, maintain, and strengthen internal and external relationships.
Adaptable – Adapts to change quickly as needed while thriving in a complex environment.
Enthusiasm – Exhibits passion, positive attitude, and excitement about MHC's work.
EEO Statement
We are an equal opportunity employer, and all qualified applicants will receive consideration for employment without regard to race, color, religion, national origin, sex, gender identity, sexual orientation, age, disability status, marital status, veteran status, or any other protected class under law.
Apply
Interested candidates should email their cover letter (including salary requirements) and resume to jobs@mnhum.org. We are unable to accept telephone calls.