The Great Northern Festival – Learning from Place: Bdote
January 28, 2024 @ 1:00 pm

-

3:00 pm

CST

$30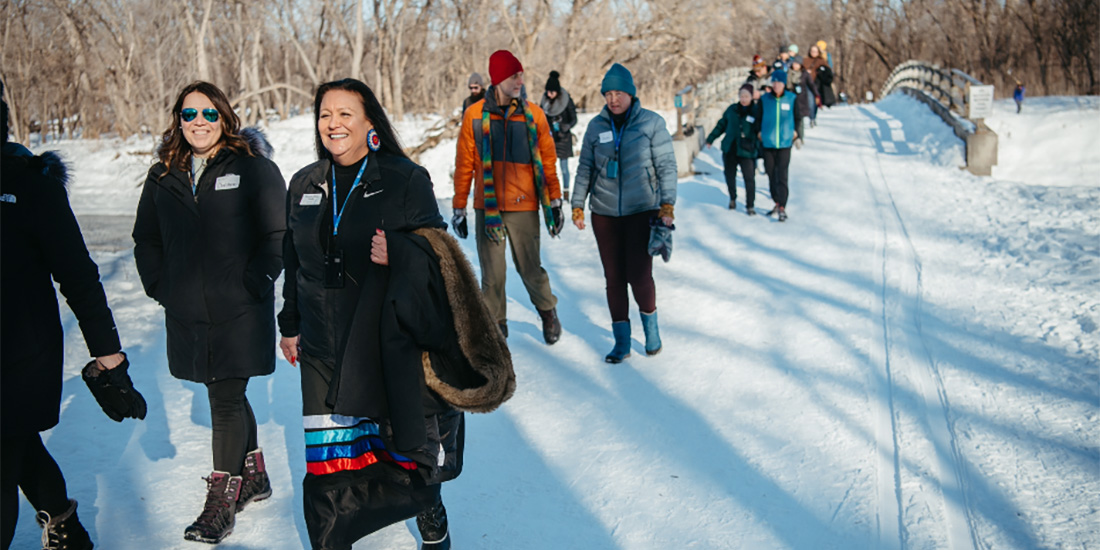 Learning from Place: Bdote is an immersive experience offered by the Minnesota Humanities Center that invites participants to visit, inhabit, and expand their understanding of Twin Cities sites with deep significance to Dakota people. Participants learn from Dakota community members to reconsider their relationship to land, water, sky, and all life—including other humans—through stories and perspectives that are often left out of our state's history.
Bdote is a Dakota word that generally means "where two waters come together." The bdote where Ȟaȟáwakpa (Mississippi River) and the Mnísota Wakpá (Minnesota River) come together is central to Dakota spirituality and history. Participants will leave with a deeper understanding about Dakota people's relationship to the place we now call Minnesota and will be encouraged to put newfound knowledge into action and further learning.
Please note: This event will primarily be outdoors so dress accordingly. A Minnesota state parks vehicle permit is required (one-day permits are available for $7 and can be purchased online or at any Minnesota state park office).
Registration
Registration for this event must be made through the Great Northern Festival website.