Minneapolis – Juneteenth Brunch: It Starts With Me with Dr. Bernice A. King, CEO The King Center
June 10 @ 11:00 am

-

3:00 pm

CDT

$25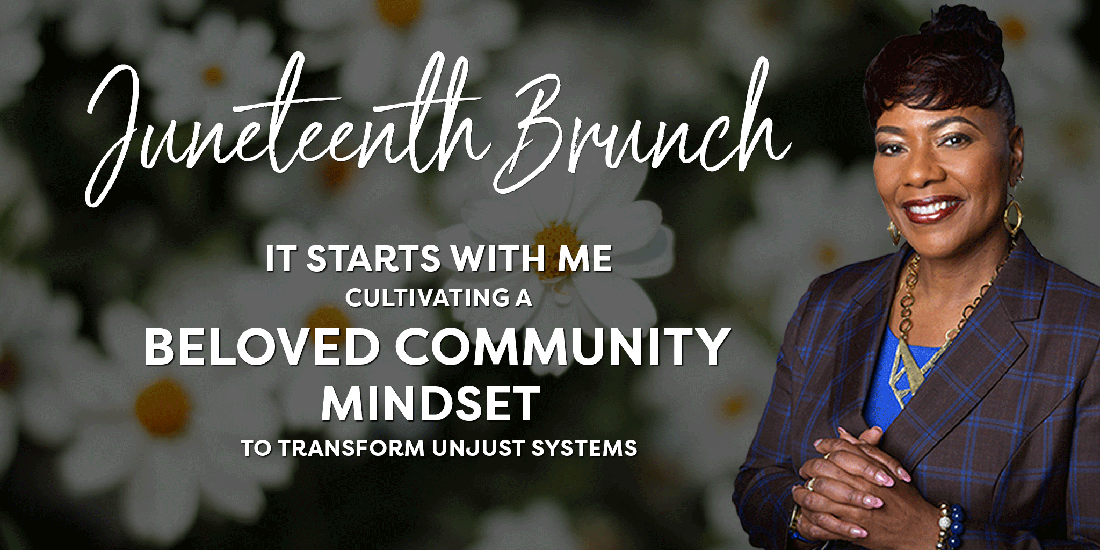 Juneteenth Brunch 2023 from OMG Studios on Vimeo.
It Starts With Me Cultivating A Beloved Community Mindset To Transform Unjust Systems brings a fresh perspective to the questions, "Where do we go from here?" and "How do we overcome economic inequities and injustices in our world house?"
Dr. Bernice A. King , CEO of The King Center /Author of "It Starts With Me" / Daughter of Dr. Martin Luther King, Jr .and Mrs. Coretta Scott King
Dr. Bernice A. King is a global thought leader, strategist, solutionist, orator, peace advocate, and CEO of the Martin Luther King, Jr. Center For Nonviolent Social Change (The King Center), which was founded by her mother as the official living memorial to the life, work, and legacy of her father. In this position, Bernice continues to advance her parents' legacy of nonviolent social change through policy, advocacy, research, as well as education & training through the Kingian philosophy of nonviolence, which she re-branded Nonviolence365™ (NV365™). Through her work at The King Center, she educates youth and adults around the world about the nonviolent principles and strategies modeled by her parents. Dr. King received both a Juris Doctor (JD) and Master of Divinity (MDiv) Degrees from Emory University, and a Bachelor's Degree in Psychology from Spelman College. As a noted author, she has to her credit, "Hard Questions, Heart Answers," as well as a children's book entitled "It Starts with Me," which is a part of The King Center's Be Love movement. Dr. King is an innovative, inspirational, and transformational leader. She is dedicated to ensuring that her parents' legacy and teachings, The King Center, as well as the work of creating the Beloved Community, with Nonviolence365™ as the pathway, are introduced to new generations of influencers.
Juneteenth Brunch
11:00 a.m. – 12:30 p.m.
Cultivating A Beloved Community Mindset To Transform Unjust Systems Conversation
12:30 p.m. – 1:45 p.m.
It Starts With Me Book Signing
2:00 p.m. – 3:00 p.m.
Music by: Jevetta Steele
Supported by: McKnight Foundation, Thrivent, Blue Cross Blue Shield, Habitat for Humanity, Breakfast Bar of Minnesota, Mortenson, and the African American Leadership Forum
Produced by: OMG Studios
Parking at Westminster Presbyterian Church
There is parking (bicycle and car) at Westminster! The Westminster parking ramp is located on Alice Rainville Place between Nicollet Ave and Marquette. Additional parking is available in other parking ramps and at automated meters on the streets. Westminster is accessible by numerous public transit options. Nice Ride bicycles are also a (great) option.
Registration
Registration is required. $25 admission includes: brunch, an autographed copy of "It Starts With Me," co-written by Dr. Bernice A. King and Dr. Kimberly P. Johnson
Registration Questions: registrations@mnhum.org | MHC Cancellation Policy
REGISTRATION FOR THIS EVENT HAS CLOSED