St. Paul – Latine Hxstory and the Xican@ Pop-Up Book Movement
February 11 @ 9:00 am

-

3:30 pm

CST

$75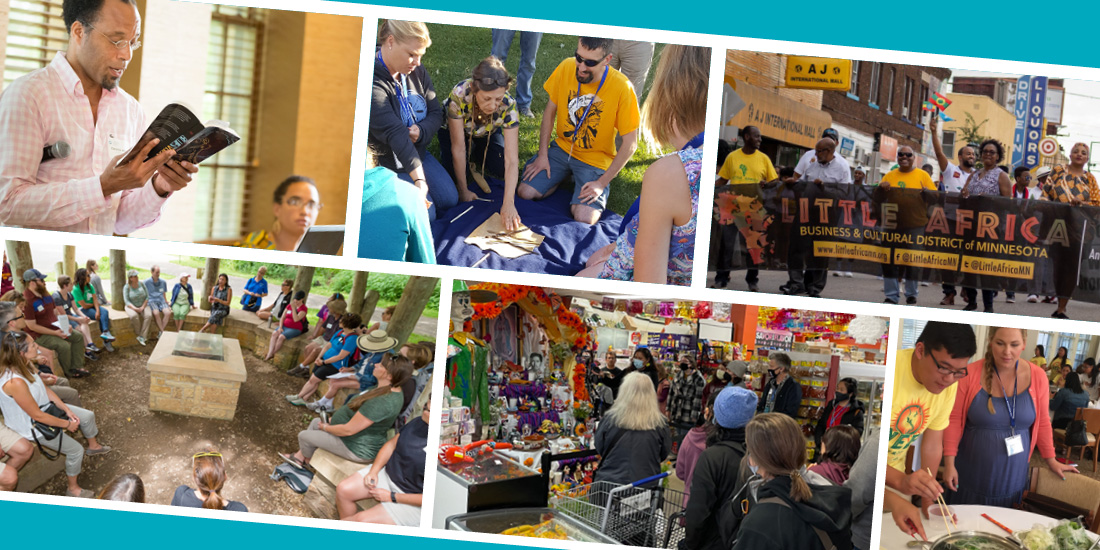 This workshop will introduce teachers to the Xican@ Pop-Up Book (XPUB) movement that was developed by Dr. Elias Serna and John Avalos Rios as a response to the dismantling of the Mexican American Studies (MAS) Department in Tucson, Arizona. Participants will learn about the hxstorical significance of the XPUB movement in teaching hxstory in US schools that improves academics for Latine students, as well as associated controversies. In group discussion and hands-on activities, teachers will learn about incorporating the XPUB framework to teach Latine history and topics that are important to the community but are often left out of school curriculum, such as the 1968 East L.A. Walkouts, and the landmark case Mendez v. Westminster. Participants will also have an opportunity to explore how to use the pop-up book framework broadly in their classroom to transform curriculum and increase student engagement.
Scholar definitions:
*Hxstory is used to acknowledge the untold hxstories and the collective push to reclaim the lost
**The Xican@ Pop Up book (XPUB) Framework was designed to teach history and stories from students and community perspectives
***Latine is used instead of the Spanish use of masculine "o," to include people of all genders
Scholar and Teacher Kleber Ortiz, Latino immigrant from Ecuador, is an instructor in the School of Education at Minneapolis College and adjunct professor at Hamline University. He has worked in the Education field for over 15 years, his teaching experiences include middle school, high school, post secondary, curriculum development and teacher professional development, planning and implementation. He has lead workshops at various events that focus on Ethnic Studies, Equity, Latine History, Culturally Responsive Pedagogy, Critical Literacy and closing the Opportunity Gap.
Lead Teacher Natalia Benjamin taught high school Ethnic Studies and Multilingual Learners in Rochester, MN for 7 years where she currently works as the Coordinator for Multilingual Learning. She is dually licensed in K-12 ESL and reading, and was named the 2021 Minnesota Teacher of the Year. Natalia is passionate about the liberation of marginalized students and focuses on advocacy for multilingual/multicultural education, identity work, Heritage Speakers, language justice, and student-centered humanizing pedagogies. She is committed to teacher development and teaches a course for educators on Race and Ethnic Studies in Heritage/Bilingual education at UW-Whitewater as a guest professor.
Registration
If cost is a barrier, please contact Jessica Rust at jessica@mnhum.org before registering. Members of Minnesota's Latino/a/x/e community are welcome to register using promo code LATINE to waive the fee if they wish.
K-12 educators will receive 6 clock hours.
Registration Questions: registrations@mnhum.org | MHC Cancellation Policy
REGISTRATION FOR THIS EVENT HAS CLOSED