Minneapolis – We Are Water MN
June 22

-

August 14

Free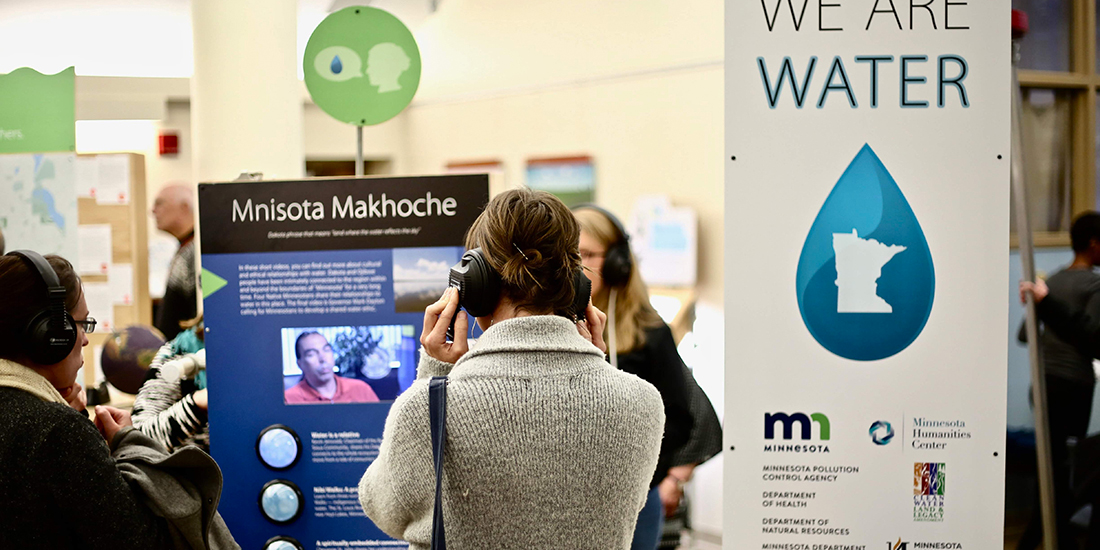 The We Are Water MN traveling exhibit examines water issues statewide and in local communities through personal stories, histories, and scientific information. It strengthens Minnesotans' relationships with water, exposes visitors to new perspectives, and increases participation in water stewardship activities.
Host Partner: Somali Museum of Minnesota
Exhibit hours
Oren Gateway Center lobby hours; Somali Museum staff will be with the exhibit on Saturdays.
Tuesday: Noon to 7:00 p.m.
Wednesday: Noon to 7:00 p.m.
Thursday: Noon to 7:00 p.m.
Friday: Noon to 7:00 p.m.
Saturday: 10:00 a.m. to 1:00 p.m.
Want to know more about We Are Water MN?
Learn more about the We Are Water MN exhibit, partnership, and programs.