St. Paul – Armed With Language: Film Talk
October 20, 2022 @ 6:00 pm

-

8:00 pm

CDT

Free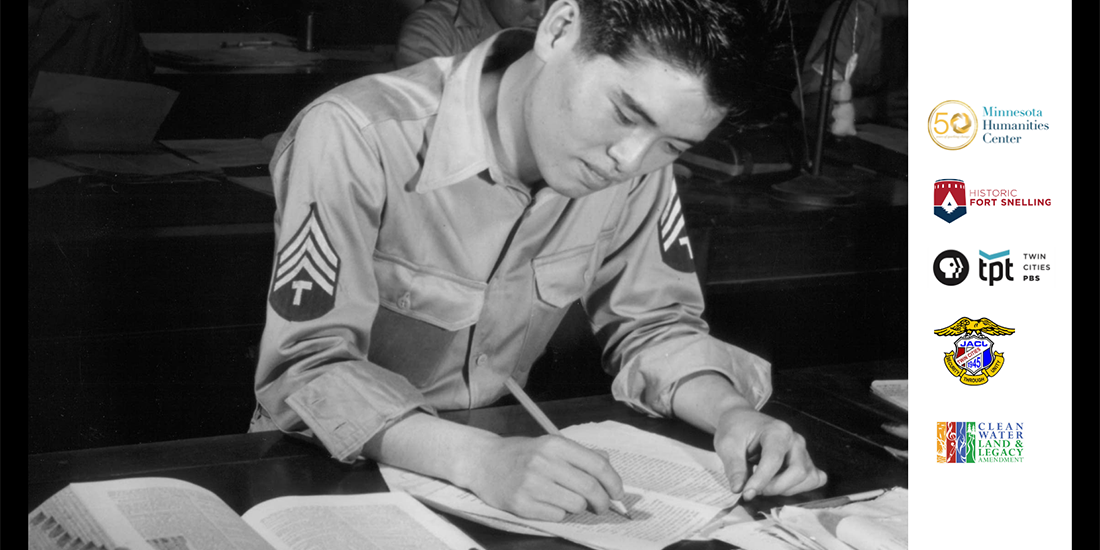 In the height of WWII, Historic Ft. Snelling was home to a little-known Military Intelligence Service Language School (MISLS). Thousands of Nisei men and women (second generation Japanese Americans) were trained as linguists and translators and played a crucial role in helping the U.S. to end the war. They served in the U.S. military despite the fact that tens of thousands of Americans of Japanese descent were being imprisoned in concentration camps for the supposed security risk they posed to the country.
Their story is shared in the 2021 TPT documentary, Armed With Language. Join producer Katie O'Rourke as she engages the film's writer David Mura, and Karen Tanaka Lucas who is featured in the film, in a reflective conversation, a year on from its debut. Along with viewing some of the film footage, Katie, David and Karen will explore why this history has remained so hidden from public knowledge, their personal stories and connections with MISLS, and the complicated histories that intertwine at the site of Historic Ft. Snelling. The conversation will end with a Q&A session with audience members.
Hosted by Historic Ft. Snelling, in partnership with the Minnesota Historical Society, TPT Twin Cities, and the Twin Cities Chapter of the Japanese American Citizens League (JACL). This is a free event.
Registration
Doors of the Plank Museum and Visitors Center at Historic Fort Snelling will open at 5:15 p.m.; the event will begin at 6:00 p.m.in the Event Space on the second floor; audience members are invited to bring their curiosity and questions to share with the speakers.
REGISTRATION FOR THIS EVENT HAS CLOSED