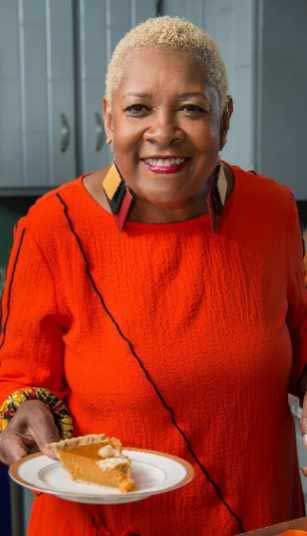 The nation witnessed in horror and heard Mr. George Floyd's plea, "I can't breathe" and with his last dying breath, his call out for his "Mama." That was May 2020 and all eyes were on Minnesota. At Minnesota Humanities Center (MHC), we struggled with how and even when to respond in ways that would be genuinely supportive without being insensitive to community. Rather than sit out from the struggle, we resolved to be first responders in what evolved into a four-part, community-focused series titled, "How Can We Breathe" (HCWB). Last month, along with Nevada Humanities, MHC was recognized during the National Humanities Conference with the Federation of State Humanities Councils' top award: the Schwartz Prize for our HCWB series. This marks only the second time that MHC has achieved this recognition in its 50-year history, with the first 14 years ago for the traveling exhibit, "Why Treaties Matter."
So, how did we get there? Who made it happen? We knew it was imperative in this historic moment to pivot in a way that put our programs on the ground and to create a platform that brought community together to amplify and reflect on the stories, histories, and perspectives of those impacted by these horrific events. By lifting up Black community voices during the subsequent uprisings and protests following Mr. Floyd's death at the hands of police, the MHC staff and leadership forged through what clearly was unfamiliar territory that also challenged some of our internal systems in a year already marked by the rapid spread of COVID-19. MHC humanities officer Jennifer Tonko described the situation: "Because of the COVID-19 pandemic, it was unsafe for us to bring together a large group of people to have these critical conversations in person. We did our best to lean into this challenge and partner with organizations all across Minnesota to widen who we reached using our virtual platform. It was a big learning curve for our staff, working to put together something in such a responsive way, using a format that was still relatively new for us, and working to connect organizations and audiences across four greater Minnesota cities as well as the Twin Cities. Ultimately, we found ways to work with and through."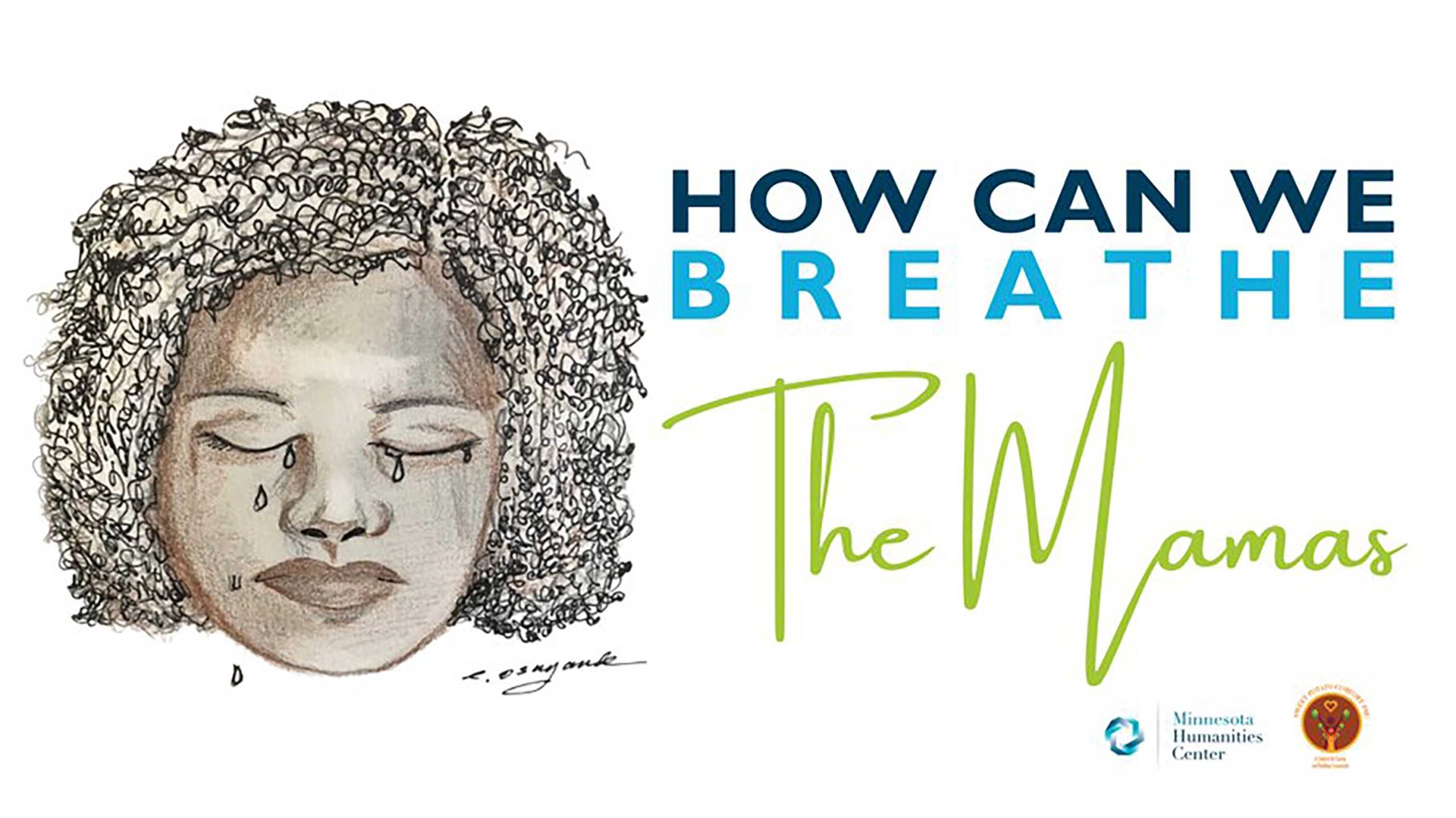 The HCWB series was comprised of four virtual community conversations:The Mamas, Elders and Youth, Artists and Meaning-Makers, and Policy-Makers and Community. Marilyn Hill, whose son was killed 28 years ago by a police officer in St. Paul, Minnesota, shared her experience participating in the series, "The value I received as one of the Mamas who spoke motivated me to develop a taste of inspiration to make changes in my own lifestyle. I now speak with more confidence before any audience as I fight every day with greater determination for mothers like me who are still seeking justice for our children who were taken away from us in such a horrible way."
We set out to amplify Black voices and provide a place for our communities to reflect and respond, and along with that we established relationships with partners through well-facilitated story circles and the gifting of Sweet Potato Comfort Pies…. Yes, sweet potato pies.
Anthony Galloway, newly appointed pastor of St. Mark AME Church in Duluth, Minnesota, Executive Director of Arts-Us youth organization in St. Paul, and a co-host on Minnesota Public Radio's "Counter Stories®" participated in the Elders and Youth dialogue. He reflected: "This series came at a time when my entire being was struggling—the memory of my classmate, Philando Castile; covering the unrest at the murder site of George Floyd; and the task of helping young people cope. HCWB provided a way to lean into who we were, who we are, and who we want to be as a way to work through the trauma together. We were able to connect past learning to current promise with elders and youth, use our art to make sense, and organize ideas for making change. This scaffold helped to give a sense of movement in an otherwise stagnating experience of pain and confusion. The addition of the sweet potato pie-giving was a serious part of the sense-making factor."
HCWB was designed and implemented in a partnership between MHC and Sweet Potato Comfort Pie (SPCP), a Minnesota nonprofit that advances racial justice and equity through the gifting of sweet potato pies, the "sacred dessert" of Black culture. With each event, we worked with 10 organizations and distributed 50 pies to community members in five host cities across the state (the Twin Cities area, St. Cloud, Duluth, Rochester, and Mankato). The impacts from the project included the gifting of 200 pies to African American mothers, elders, youth, artists, and leaders. Virtually, we reached over 300 audience participants, connected with 88 organizations, and shared almost 100 opportunities for moving into action.
Another unique voice in the series was that of Dr. Brittany Lewis, founder and CEO of Research in Action. She stated, "I was asked to provide critical context for the audience to help situate the speakers' remarks within a broader context influenced by race, place, and benign neglect. It is not until we all can understand how systems of domination work in our lives can we begin to change how we move in the world."
The Policy-Makers and Community session included W. Toni Carter, board chair for Ramsey County Commissioners, who said, "During the pandemic of 2020, while covering our mouths and noses to safely exercise our right to breathe, we watch as George Floyd was coldly denied that right. With [a] lens focused on the African American experience, HCWB captures and seeks to sustain the strength in unity of this catalyzed time in the ongoing movement for justices and human rights. I was honored to be part of this tapestry—honoring heritage, recognizing allies, and uplifting those who'll carry the torch into future generations."
And that is the story behind MHC being recognized with the 2021 Schwartz Prize. It did in fact take the village, a cohesive staff with allies and scholars who were willing to respond in the moment. We leaned on our strengths as a statewide organization responsive to community and as facilitators of important and often painful conversations. We underscored those strengths with new ways to open space for intentional reflective practice designed to give all participants time to deepen their thoughts for next steps and actions, and certainly to uplift and care for our community by the baking and sharing of sweet potato pie. Onward!
Thank you for visiting the Minnesota Humanities Center blog.
Any views or opinions represented in this blog are personal and belong solely to the blog author and do not represent those of the Humanities Center, its staff, or any partner or affiliated organization, unless explicitly stated.
All content provided on this blog is for informational purposes only. The owner of this blog makes no representations as to the accuracy or completeness of any information on this site or found by following any link on this site. Omissions, errors or mistakes are entirely unintentional.
The Humanities Center reserves the right to change, update or remove content on this blog at any time
By: Rose McGee
Rose McGee is a humanities officer with MHC, author of the book Story Circle Stories, the play Kumbayah the Juneteenth Story, and founder of Sweet Potato Comfort Pie: a catalyst for caring and building community.