2023 Wakpa Triennial Art Festival: Critical Conversations
How do we recognize and build our "networks of mutuality?"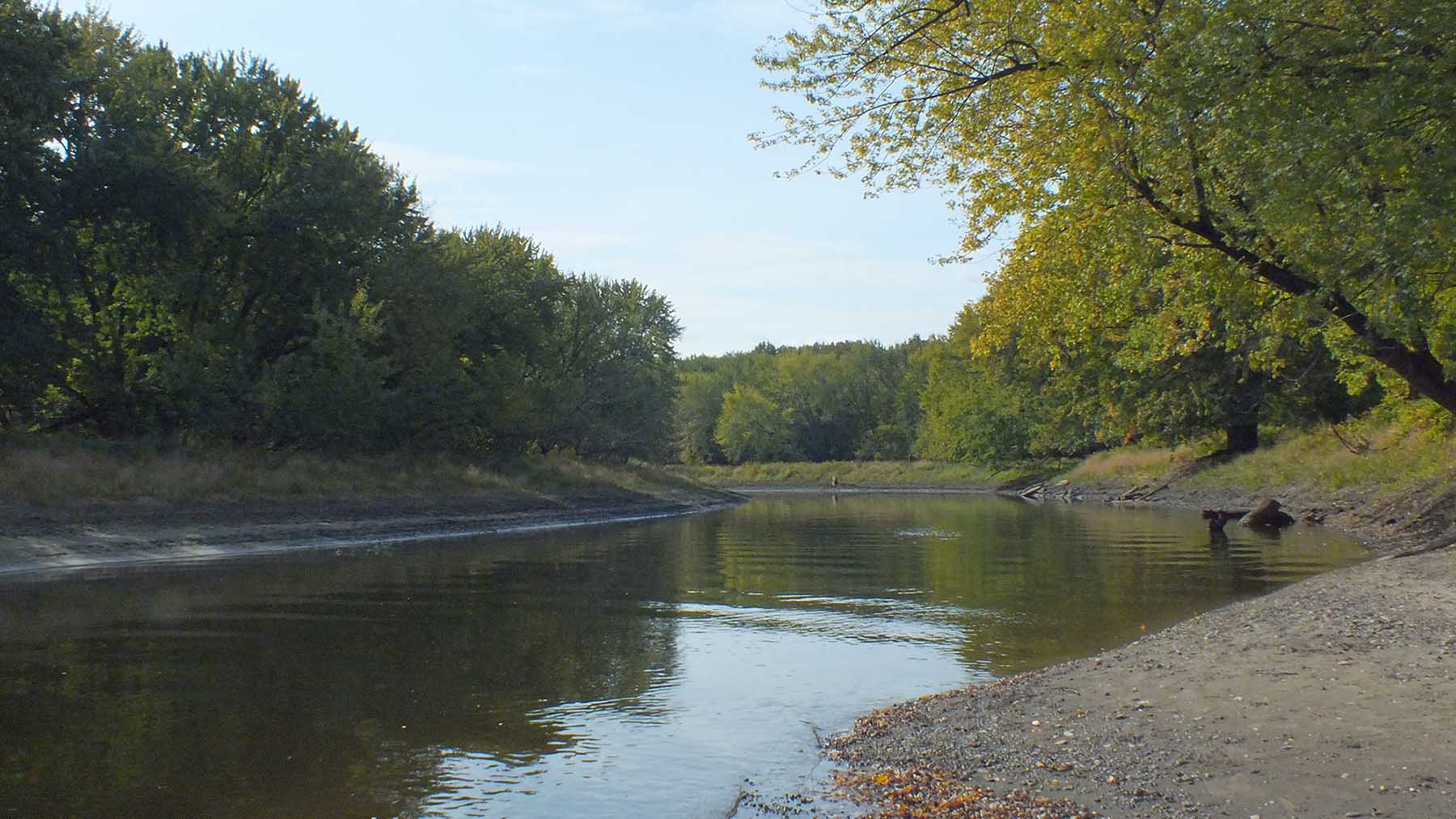 As part of the innovative experiences that will take place during the Wakpa Triennial, the Minnesota Humanities Center is partnering with Public Art Saint Paul to host a series of Critical Conversations. This series will deeply consider and reflect upon questions related to the festival theme "network of mutuality," such as: How are we related? How do we overcome divisions? How can art help us to consider our mutuality with each other so that everyone thrives? Who is included in our networks of mutuality? How can art help us to envision new futures?
Locations around the Twin Cities will be gathering spaces for creative activity and transformative connections as part of the 2023 Wakpa Triennial Art Festival. Presented by Public Art Saint Paul, the 2023 Wakpa Triennial runs June 24–September 16 and will feature public space projects, gallery-based installations, and live programming, all of which will respond to the theme "Network of Mutuality."
Each Critical Conversation will feature different facilitators, discussion topics, and activities. Participants are encouraged to attend as many events as they can.
Contact Us
Colin Nelson-Dusek
Critical Conversations Offerings
MHC will host the following three events on July 10, 17, and 26 at the Minnesota Humanities Event Center in St. Paul. MHC will also host events in Minneapolis on August 8 (Moon Palace Books) and September 23 (Urban Research and Outreach-Engagement Center).
Facilitators and Presenters at MHC-hosted Events
Ta-coumba Aiken is an internationally recognized artist, arts administrator, educator, and community activist who focuses on public art and collaborative projects. He has taught in various schools all over the state of Minnesota as an Artist in Residence. A longtime resident of Lowertown Saint Paul, Aiken identifies himself as a healer above all: "I create my art to heal the hearts and souls of people and their communities by evoking a positive spirit," he states. Aiken is the recipient of numerous awards and honors including, but not limited to, a 2022 John Simon Guggenheim Memorial Foundation Fellowship, a Pollock-Krasner Foundation Fellowship, and a Bush Foundation Visual Arts Fellowship.
Dr. Beane (Flandreau Santee Sioux Dakota and Muskogee Creek) is the Executive Director of the Minnesota Museum of American Art. She holds a BA in American Indian Studies and a PhD in American Studies from the University of Minnesota, Twin Cities. Previously, she was the director of Native American Initiatives at Minnesota Historical Society (MNHS), where she helped to strategize engagement practices with regional Indigenous communities. Dr. Beane advised MNHS on best practices for incorporating Native perspectives and voices on projects throughout the institution and at historic sites. She is currently adjunct faculty in American Indian Studies at the University of Minnesota, serves as a board member for Vision Maker Media, the Native Governance Center, Wakaŋ Tipi Awaŋyaŋkapi in east St. Paul, and is an urban American Indian advisory board member for the Minnesota Indian Affairs Council. Dr. Beane was also appointed by Governor Walz to serve on the Capitol Area Architectural & Planning Board (CAAPB). 
Viola Clark is based in Minnesota and has worked internationally to graphically "harvest" conversations and participatory engagement processes since 2014. Viola specializes in visualizing the dynamics, voices, and learning in the room, creating digital artwork of the conversation in real time. She approaches the graphic work as part of an intentional process to bring the subtle spheres of interaction, communication, and learning into a visual story that lives beyond the conversation – so that people can remember, reflect, and take inspired action based on fresh insight. See her work at violatschendel.com.
Rita Davern is a fourth-generation Minnesotan with cultural roots in the Burren area of County Clare, Ireland. She knows firsthand that reconnecting to one's homeland and cultural history adds huge richness to their life. Rita worked as a communication and leadership trainer for 20 years. When her son Chris became ill, she learned, and now teaches, Parenting-by-Connection, an approach that helps parents build close parent/child relationships through play. "Stories I Didn't Know" is Rita's first film. She recently completed a second film, "Burren Girl," which focuses on the Ireland part of her family story and the people who stayed behind. Both films won audience awards at their premieres in 2020.
Artist and advocate Seitu Ken Jones has been tending the soil of community through art for more than 40 years. Throughout his career, he has harnessed the tools of visual art, infrastructure, and civic engagement to create work that links history to the present and honors the community's assets – from its historic figures to natural resources to cultural traditions. In his public art and events, Jones pushes beyond traditional art spaces to reach people in the context of their lives and communities. He has received a 2020 McKnight Visual Artist Fellowship, a Joyce Foundation Award, and a Sally Ordway Irvine Award, among other honors.
Ramona Kitto Stately is an enrolled member of the Santee Sioux Dakhóta Nation. She has a BA  in Dakota Art and Culture a minor in Business, and a Masters of Education with an emphasis on Teacher Leadership from Augsburg University. She is Project Director for  We Are Still Here Minnesota, creating action for narrative change. Ramona is the mother of two children, Jillian and Reuben citizens of Red Lake Nation, an accomplished beadwork artist with moccasins on display in the Science Museum of Minnesota, and currently serves as the Chairperson of the Minnesota Indian Education Association since 2016. She is a part of the scholars' team with the Minnesota Humanities Center for Learning from Place: Bdote since 2013  and the author of  "Pazahiyayewin's (pah-Zah-hee-yah-yay-ween's) Story of the Bdote." Ramona was the Recipient of the 2021 Ron McKinley Award from Minnesota Education Equity Partnership, currently serves as 2023's Indigenous Elder in Residence for Carleton College, and McKnight Culture Bearers Award Recipient in March 2023.
Reuben Kitto Stately is a Native artist, composer and rapper who performs under the name Kitto. He is a graduate of Augsburg University with a BA in American Indian Studies. a lifelong Dakhota Language learner and Beginning language teacher at Bdote Learning Center, and member of Minnesota Indian Education Board of Directors since 2019. Reuben has been one of the leads on Learning From Place: Bdote since 2018 and is passionate about the connections of language and place. Find Reuben's Music on Soundcloud: Kitto.
Christina Woods has 27 years of experience working with underserved communities and individuals and serves the Duluth Art Institute (DAI) as its first Anishinaabe Executive Director. Currently, she serves on the City of Duluth Public Arts Commission as President, State of Minnesota Capitol Arts Committee as the Vice-Chair, and the State of Minnesota Capitol Area Architectural and Planning Board Statues and Monuments Task Force. She was previously the president of the League of Women Voters Duluth. Christina is an enrolled member of the Bois Forte Band of Chippewa and works closely with the Anishinaabe community as a leader and mentor. She also conducts training and workshops on justice, equity, diversity, and inclusion, including the program she created for the DAI, Commission Your Bias. Her work on social justice brings a unique lens to the context of an arts organization. Christina is a 2019 AARP 50 over 50 awardee in bias busting. She is also a Blandin Foundation Rural Leader alumna and holds a Bachelors degree in Elementary Education and a Masters of Education in Leadership. Christina is called upon locally, regionally, and nationally as an expert in decolonization, diversity, equity, and inclusion, and she consults on these topics through her company, Diversity Consulting.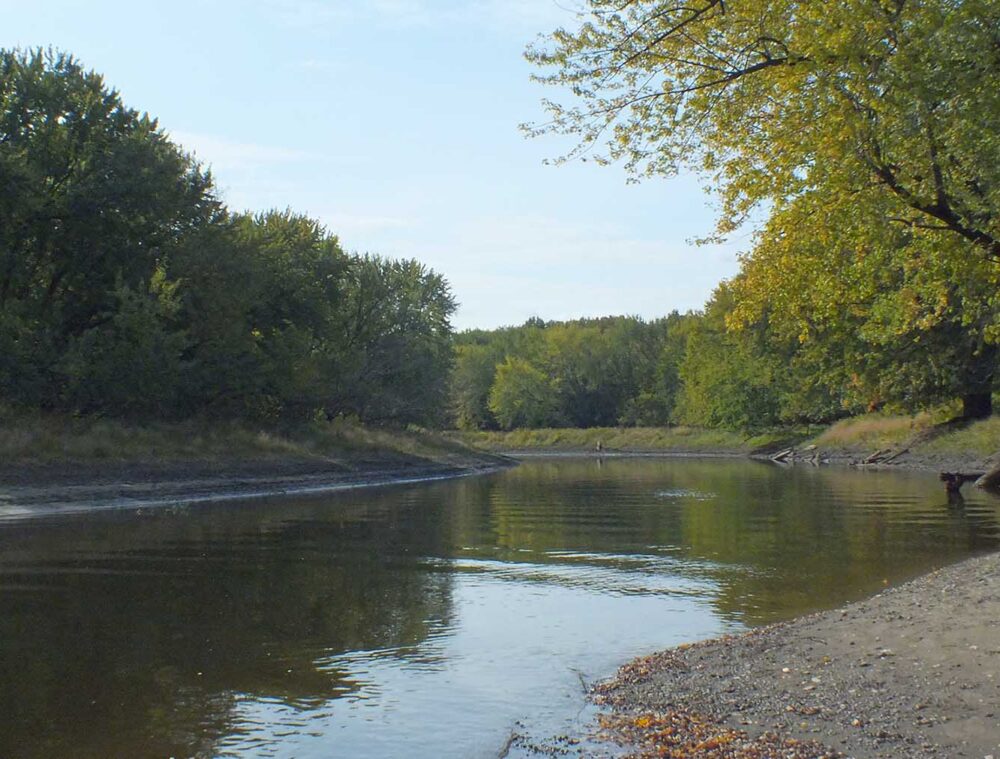 Definitions
Wakpa – Wakpa is a Dakota word meaning "river." The name was chosen for the festival to acknowledge the importance of rivers to the Twin Cities landscape and the lives of all that reside on these lands, the way in which rivers connect people and places across great distances, and the power of rivers to sustain, heal, and reinvigorate. Wakpa was also chosen to acknowledge that the Twin Cities and its residents inhabit Dakota land.

Triennial – Every three years. This year is the first occurrence of the Wakpa Triennial Art Festival.
What to Know
Participants must register for the events. There is no cost to register, except for September 23 (Learning from Place: North Minneapolis).
 
Participants should listen to facilitators, presenters, and fellow participants with respect and empathy.
 
Meals and refreshments will be provided, except for September 23 (Learning from Place: North Minneapolis).

Participants will receive resources at the end of events that will prompt further learning experiences, reflection, and action.