Minnesota Native American Lives Series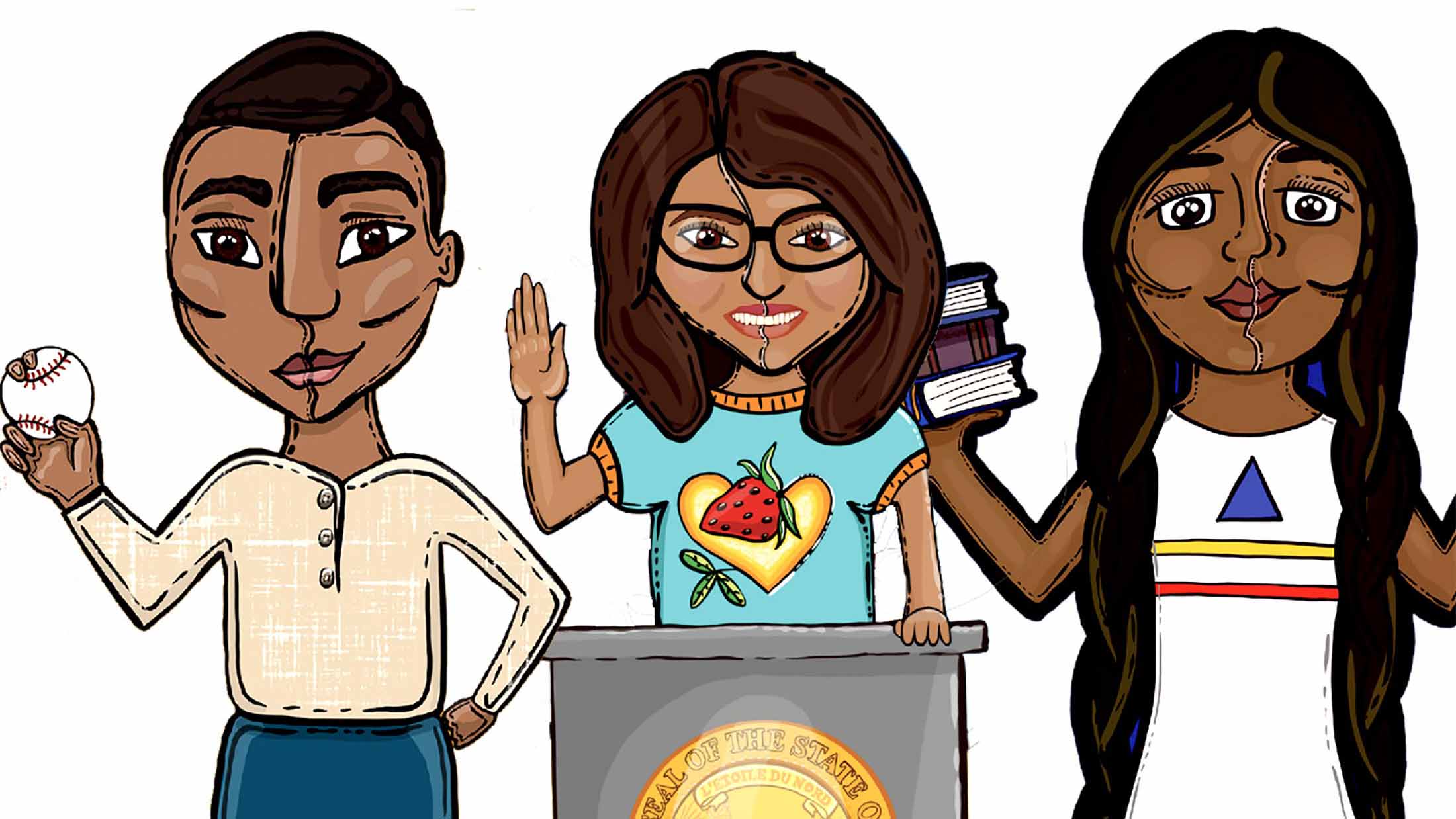 The Minnesota Humanities Center (MHC) and the Minnesota Indian Affairs Council (MIAC) have collaborated to develop the Minnesota Native American Lives Series, three biographies of inspirational American Indian leaders written for 3rd-5th graders.
This series shares stories of people who shape the place we live in now. The editors, authors, and illustrator of the Minnesota Native American Lives Series are each distinguished Native artists from all over Minnesota, who are passionately sharing their art so we can all better understand the people who have made and continue to make Minnesota what it is today.
These stories are all Minnesota Native American Lives. Read all three!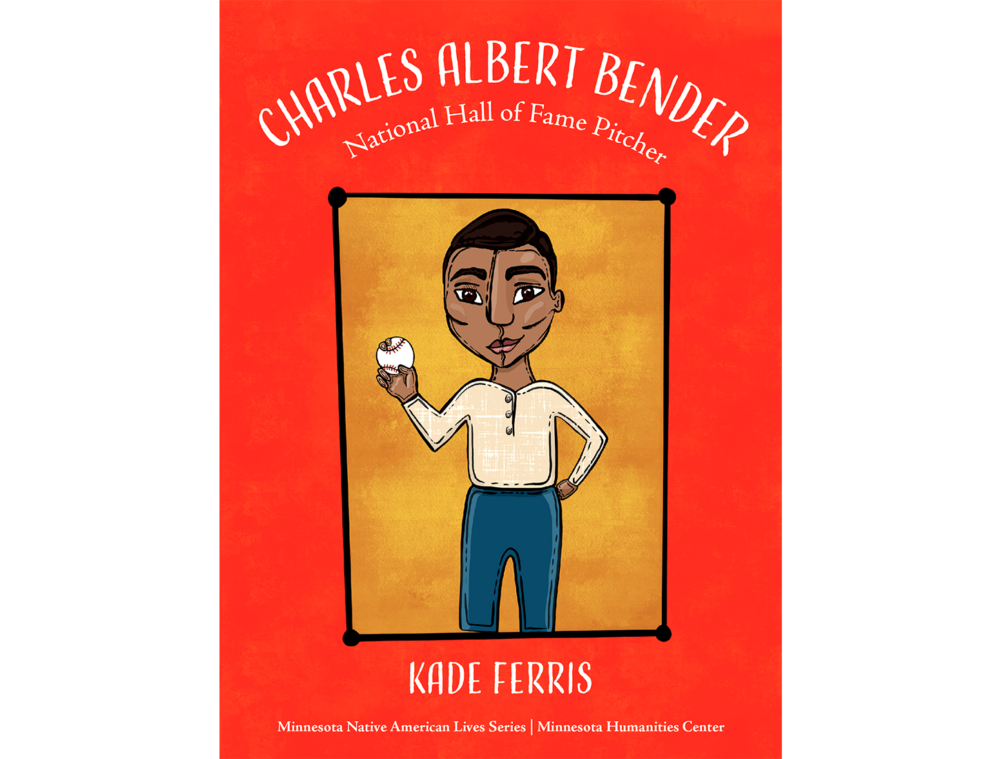 "Charles Albert Bender:
National Hall of Fame Pitcher"
Written by Kade Ferris
Illustrated by Tashia Hart

Charles Albert Bender invented the slider. He was a World Series-winning pitcher and the first Minnesotan inducted into the National Baseball Hall of Fame. He grew up poor on a farm where he worked in the fields. He lived far away from his home and family while attending an Indian boarding school in Pennsylvania. Charles Albert Bender worked hard all his life and defined his success by the amount of effort he put into something.
"Ella Cara Deloria:Dakota Language Protector"
Written by Diane Wilson
Illustrated by Tashia Hart

Ella Cara Deloria loved to listen to her family tell stories in the Dakota language. She recorded many American Indian peoples' stories and languages and shared them with everyone. She helped protect her people's language for future generations. She also wrote stories of her own.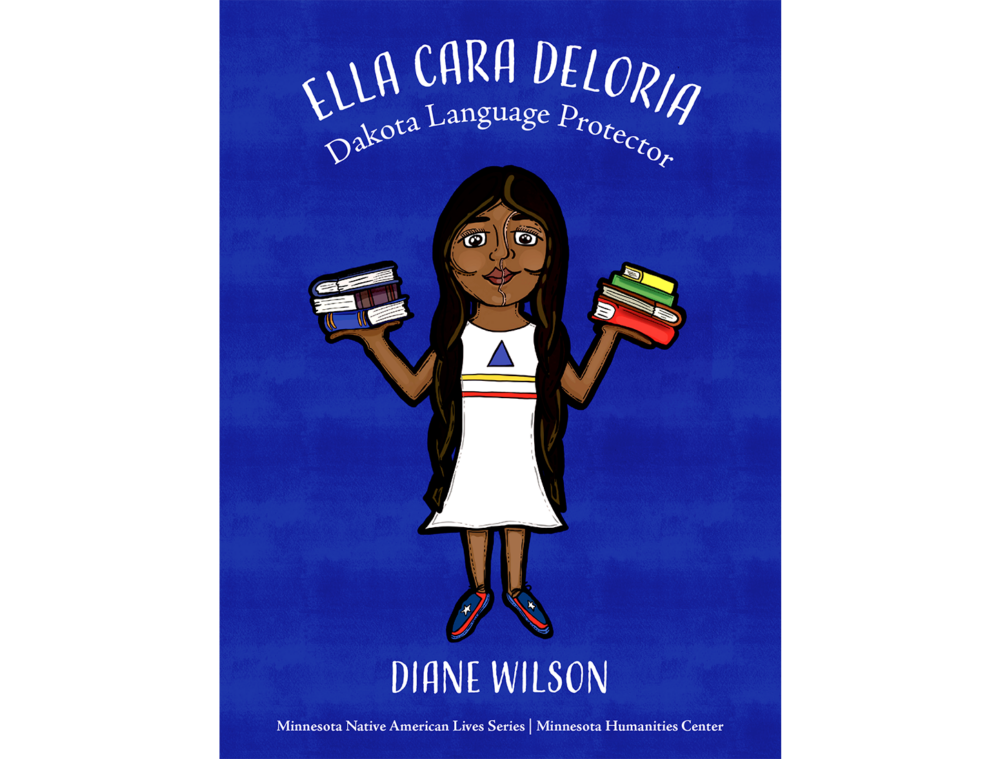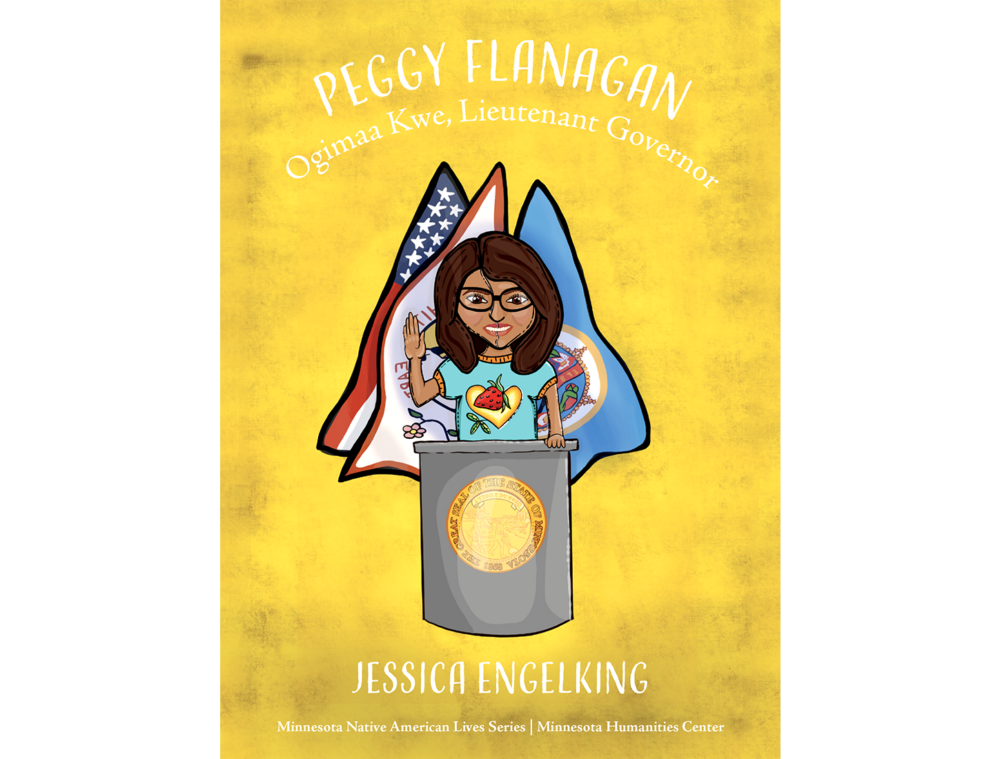 "Peggy Flanagan:Ogimaa Kwe, Lieutenant Governor"
Written by Jessica Engelking
Illustrated by Tashia Hart

Peggy Flanagan is the Lieutenant Governor of Minnesota. This is the second highest office in the state. She is the first Native woman to hold such a high elected statewide office in the United States. Her whole life she knew that the school system doesn't tell American Indian stories in a true way. Peggy is working hard to change how Native peoples' stories are told and to make life better for all Minnesotans.
About the Partnership
The Minnesota Native American Lives series is a partnership with MIAC, highlighting the history and experiences of individual Dakota and Ojibwe people: leaders, healers, culture-keepers, and other notable figures. The books for this project support "Why Treaties Matter," a community engagement program of MHC and MIAC. "Why Treaties Matter" communicates, in a meaningful and truthful way, the history of sovereignty and treaties between nations in Minnesota territory (and later the state of Minnesota) to educators, students, and the general public.
Minnesota Native American Lives Series
2022 American Library Association Youth Media Award American Indian Youth Literature Middle-Grade Honor Books!
About the Editors
Heid E. Erdrich is Ojibwe enrolled at the Turtle Mountain reservation in North Dakota. She grew up in Wahpeton, North Dakota, not far from the White Earth reservation in Minnesota and the Sisseton-Wahpeton reservation in South Dakota. Her neighbors in her hometown were Dakota and Ojibwe from these tribal nations. Heid is the author of seven collections of poetry and a cookbook focused on indigenous foods of Minnesota and neighboring states titled Original Local. Her writing has won fellowships and awards from the National Poetry Series, Native Arts and Cultures Foundation, Minnesota State Arts Board and more. She has twice won a Minnesota Book Award for poetry. A long-time teacher of writing at colleges and universities, Heid enjoys editing. She edited the anthologies New Poets of Native Nations from Graywolf Press, and Sister Nations from the Minnesota Historical Society Press. Heid's new poetry collection is Little Big Bully, Penguin Editions, 2020. Along with being Anishinaabe/Ojibwe, Heid's extended family includes Anishinaabe from several bands, Dakota, Hidatsa, Somali-American, German-American, and immigrants from India and elsewhere. She is also Metis, which is a group of people whose ancestors were French and Native American, and who lived in what became the United States of America and Canada. She loves the Great Lakes area and calls it home. Heid has lived in Minnesota for many years, raising her kids in Minneapolis where they went to public schools. She enjoyed working with the authors and editors of this series of biographies and hopes you will read and re-read these books!
Gwen Nell Westerman is Dakota and enrolled with the Sisseton Wahpeton Oyate in South Dakota. She is also a citizen of the Cherokee Nation. Her parents went to boarding schools in Oklahoma and South Dakota, and then met at Haskell Institute in Lawrence, Kansas. Gwen grew up in Oklahoma and Kansas, among many different tribal nations. She was even first runner-up for powwow princess! When she grew up, she was hired as university professor in Minnesota and returned to her father's homeland. One of her earliest memories is from when she was three, scribbling in book. Her mother asked her what she was doing. She looked up and said, "I'm writing!" Today, she still loves to scribble, and writes about Dakota history and language. She won two Minnesota Book Awards for her work about Dakota people. Gwen's first poetry book was written in English and Dakota. Her poems have been published in anthologies, and so have her art quilts. Her quilt art received awards from the Minnesota State Arts Board, the Minnesota Historical Society, the Great Plains Art Museum, and the Heard Museum, and has been exhibited in many places across the United States. Her children were born in Oklahoma and grew up in Minnesota. Gwen's family tree includes teachers, leaders, and hard workers who were Dakota, Ojibwe, Odawa, and Cherokee, along with a few French and Scottish traders. She knows the names of all her ancestors on both sides of her family back before the American Revolution. She lives in Minnesota with her husband and their little black dog. She hopes you enjoy reading these books as much as she liked working on them, and that you will share them with your friends and families.