Minnesota Poet's Laureate
Poetry Sparks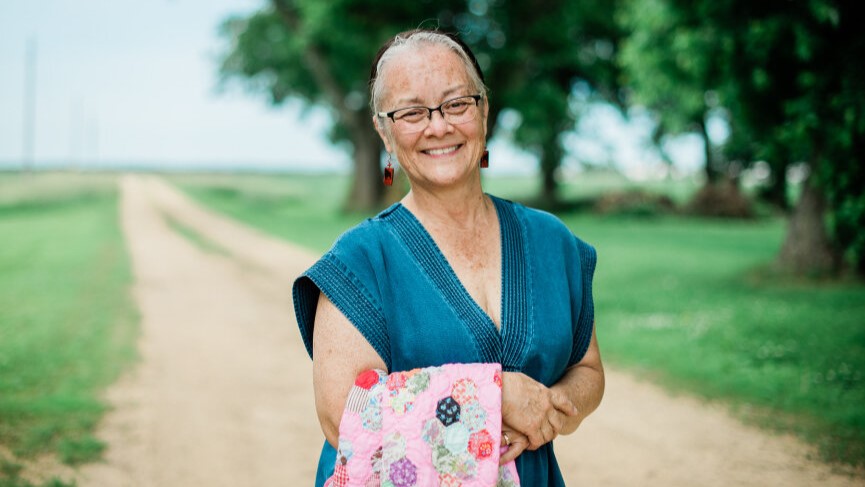 Appointed in 2021, Gwen Nell Westerman is Minnesota's current Poet Laureate. An enrolled member of the Sisseton Wahpeton Dakota Oyate Nation, and citizen of the Cherokee Nation, Gwen is the first Native poet to hold the role of Laureate for Minnesota. She teaches English and Humanities at Minnesota State University, Mankato, and in addition to her 2013 poetry collection "Follow the Blackbirds," has a second forthcoming collection titled "Songs, Blood Deep."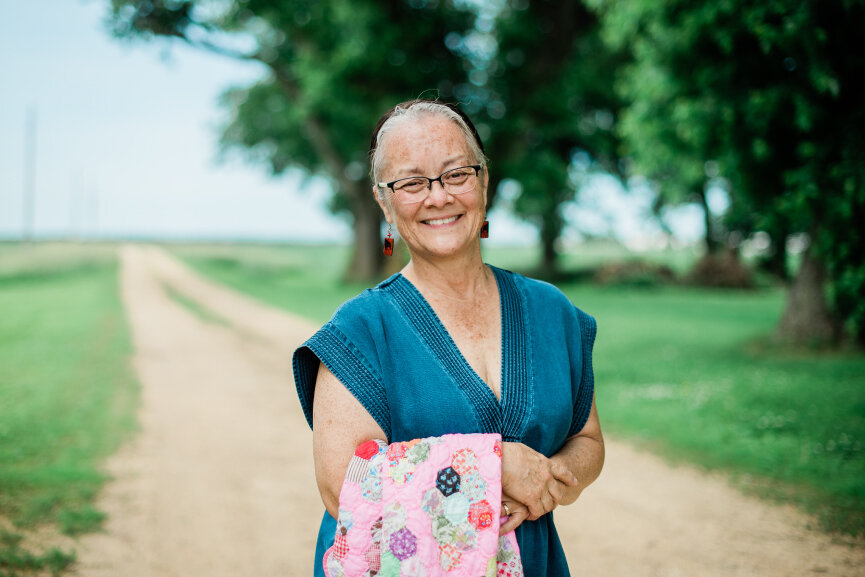 About Gwen Nell Westerman
Gwen Nell Westerman's roots are deep in the landscape of the tall grass prairie, and reveal themselves in her art and writing through the languages and traditions of her family, including Dakota and English. She has two poetry collections Songs, Blood Deep (forthcoming) and Follow the Blackbirds (2013). Her poems are included in the permanent exhibit "Native Truths: Our Voices, Our Stories" at the Field Museum in Chicago, and have been published in Yellow Medicine Review (Fall 2022), When the Light of the World Was Subdued, Our Songs Came Through: A Norton Anthology of Native Nations Poetry, edited by Joy Harjo (2020), POETRY (June 2018), and New Poets of Native Nations: 21 Poets for the 21st Century, edited by Heid E. Erdrich (2018).
Read Gwen's blog post "Transitions" where she shares her thoughts on poetry and this transitional season as well as offering insight into her writing process.
"Below the Surface" by Gwen Nell Westerman
A blackbird calls
as I round the last bend,
familiar melody in
its song
Iṡtaoḣdi.
Nothing knocks down
the dust in my throat
kicked up along the road
I used to know well.
Iṡtaoḣdi.
Fleeting Shadows
among the trees,
along creeks and bluffs,
carry names filled with
more than history.
In a landscape shaped
by shifting rivers and roads,
stories surface like stone tools
along river banks after
a heavy rain.
Off the highway
marked with red and yellow
on an abandoned map,
I can hear the song.
Iṡtaoḣdi.
Whispers of mourning doves
echo across
the ravine like evening
prayers.
I am thirsty and
I know the way home.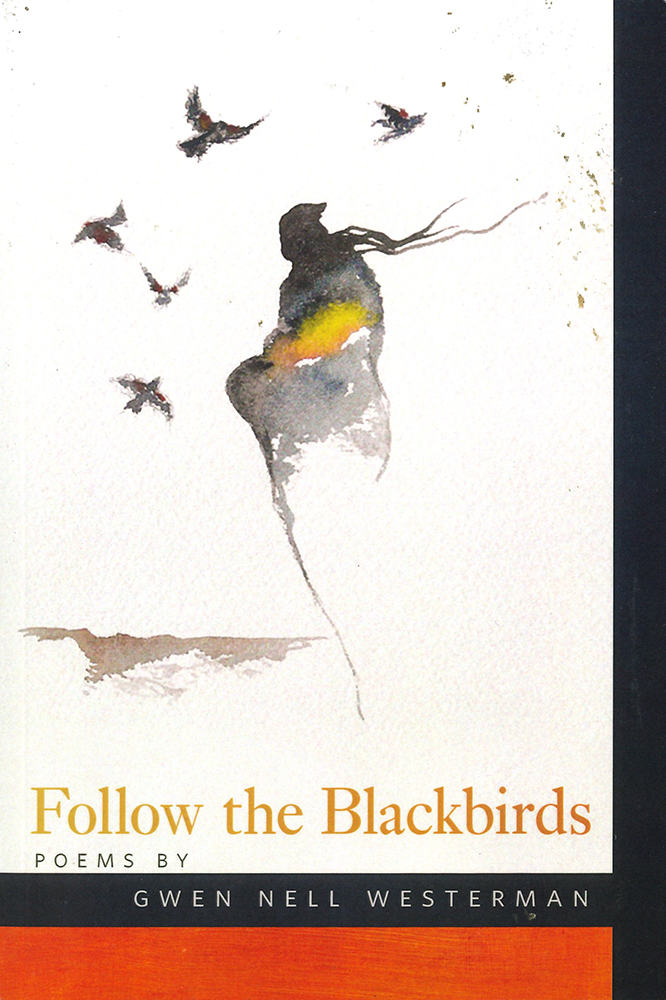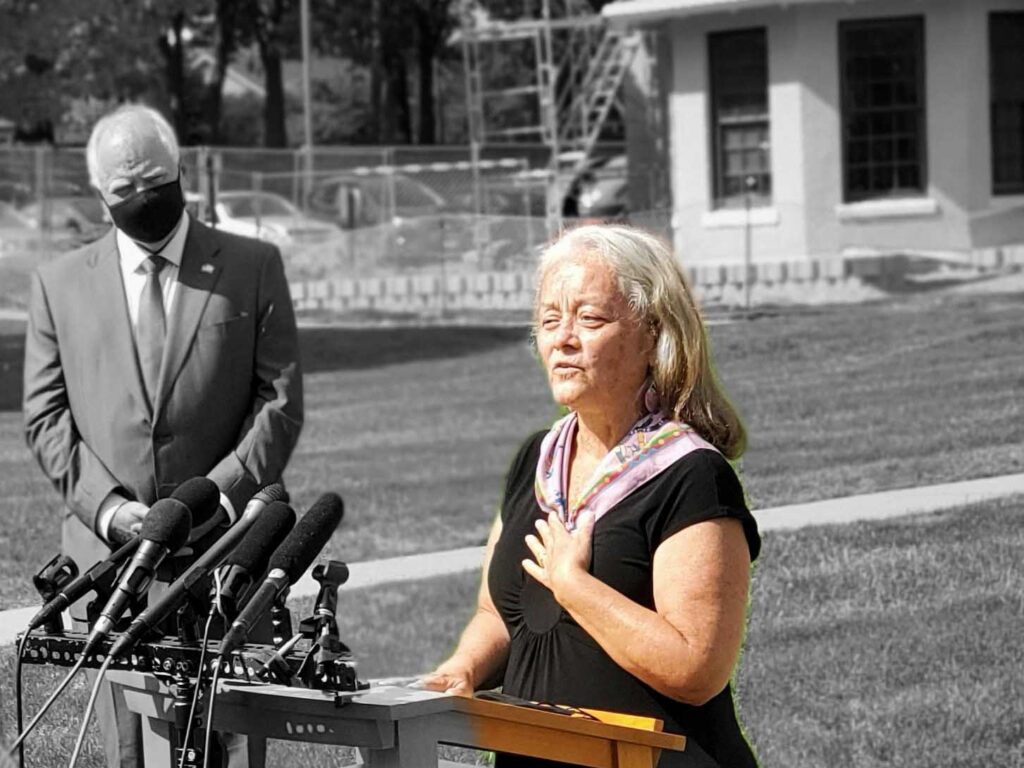 History of the Minnesota Poet Laureate
The Minnesota Humanities Center (MHC) is named in state statute (Minnesota Statutes 2017 4.60) as the responsible organization to solicit nominations and applications for the Poet Laureate appointment and make recommendations to the Governor. After receiving recommendations from MHC, the Governor must appoint a state Poet Laureate and conduct appropriate ceremonies to honor the person appointed. The person appointed as Poet Laureate continues to serve in this position until the Governor appoints a new Poet Laureate.
As part of their role, the Poet Laureate will:
Promote and encourage appreciation of and engagement with poetry
Engage marginalized voices in poetry
Celebrate the state's rich and vibrant cultural heritages
Engage young people within and across lived experiences
Inspire all generations of poets and readers
Champion poetry and spoken word across the state
Support children's mental health and well-being and an inclusive state workplace
| Poet Laureate | Year Appointed | Appointed By |
| --- | --- | --- |
| Gwen Nell Westerman | 2021 | Gov. Tim Walz |
| Joyce Sutphen | 2011 | Gov. Mark Dayton |
| Robert Bly | 2008 | Gov. Tim Pawlenty |