Nevis – Why Treaties Matter
April 4, 2022

-

April 8, 2022

Free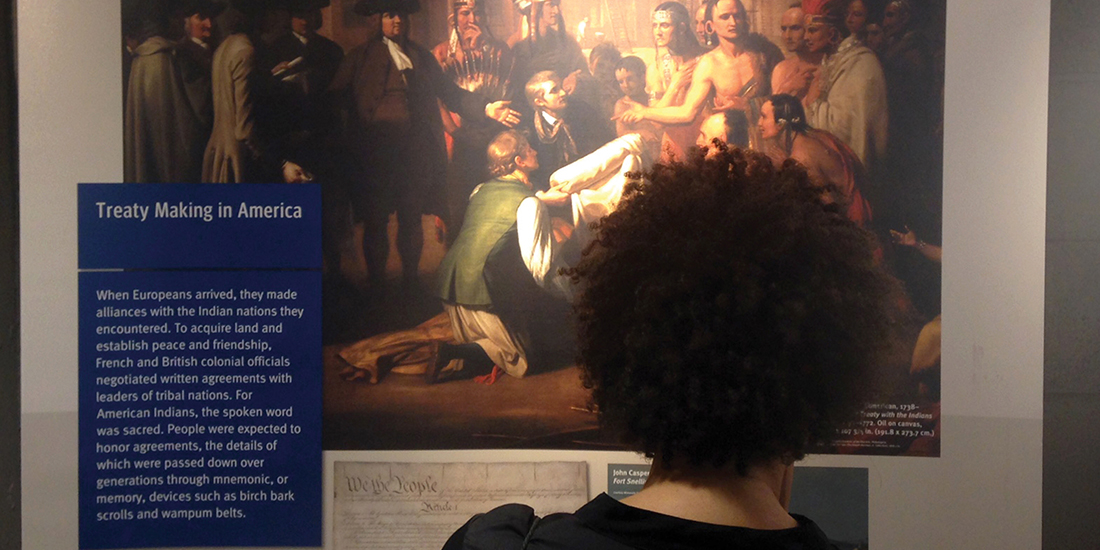 "Why Treaties Matter: Self-Government in the Dakota and Ojibwe Nations"—a traveling exhibit made in partnership with the Minnesota Indian Affairs Council and the Smithsonian's National Museum of the American Indian—explores relationships between Dakota and Ojibwe Indian Nations and the U.S. government in this place we now call Minnesota.
Want to know more about Why Treaties Matter?
Learn more about the Why Treaties Matter exhibit and partnership.