St. Cloud – Kumbayah The Juneteenth Story
June 24 @ 6:00 pm

-

8:00 pm

CDT

Free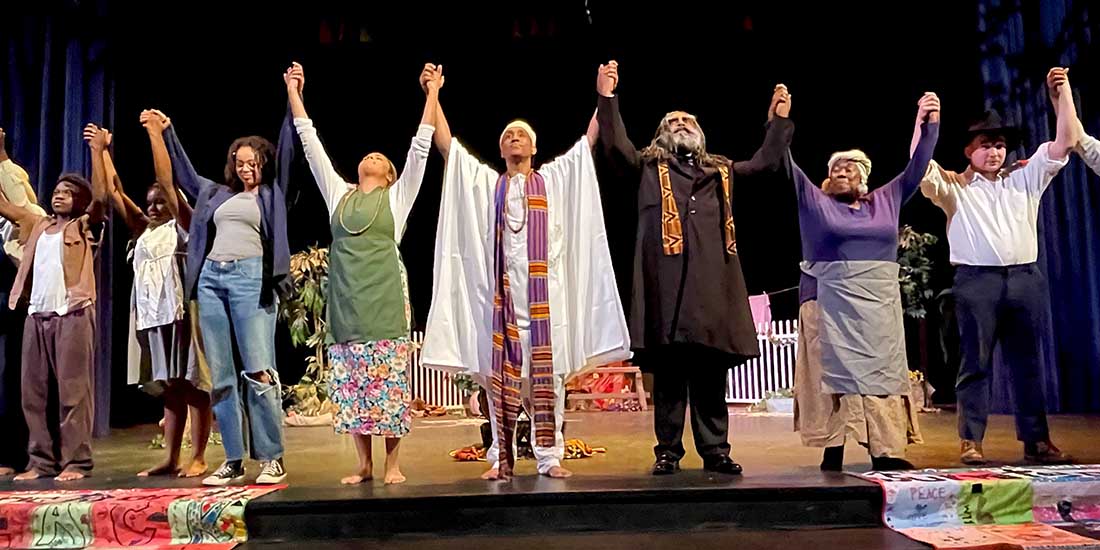 In 2021, Juneteenth was written into law as a national day of observance. Following, on February 3rd, 2023, Juneteenth became an official state holiday in Minnesota. Although awareness has grown, many people are still unfamiliar with why we celebrate Juneteenth and the insight it offers in addressing current social injustice. Minnesota Humanities Center and Sweet Potato Comfort Pie are proud to bring Kumbayah the Juneteenth Story to St. Cloud area communities in collaboration with host partner United Way of Central Minnesota and local organizations.

Kumbayah The Juneteenth Story from iDream.tv on Vimeo.

Kumbayah The Juneteenth Story, written by Rose McGee, is a 90-minute fictitious, two-act play that addresses a factual and traumatic time in our history – when news was deliberately withheld that Black people were no longer to be kept as slaves in this country. Storytelling and music weave together mesmerizing scenes. Although tragedy is depicted, this play within a play is tremendously uplifting. The story begins with a Prologue set in the early 1800s in a small West African village where a young mother and her small son are being abducted from their home by slave catchers. Act One: Scene One is set in present time in a popular North Minneapolis soul-food restaurant where a group of youths and adults ultimately end up discussing what Juneteenth means. Before long they all agree to attend a play about Juneteenth. The story then shifts into 1863 on the Turner Plantation in Tyler, Texas with the character Frederick Douglass as Narrator.
Although interpretation is best suited for ages 8 and up, children of all ages are welcome to attend.
Registration
The evening performance is free to attend, but registration is required.
Registration Questions: registrations@mnhum.org
REGISTRATION FOR THIS EVENT HAS CLOSED