As a historian of Black history, I have spent much of my career drawing attention to people, places, and events that get left out of the textbooks. While I am happy to talk off anyone's ear who will listen, my job is made exponentially easier by having options for sharing these important histories digitally, including mapping, interactive timelines, digital archives, social media, online news outlets, podcasts, video games, virtual reality, and beyond. These new ways of interacting with history have allowed me to engage with both students and members of the general public in new and exciting ways, and reach audiences otherwise impossible.
When little research existed on the Red Summer race riots and lynchings of 1919, I built a rogue digital archive, map and database of the events to spur further research. Photos of lynched bodies. Telegrams of politicians making wrong decisions. Political cartoons that pitted North versus South. Statistics from the four dozen events with dates, locations, number killed, number arrested, instigating factors. The simple act of providing digital access to stories those in power wanted to keep hidden away has resulted in an "If you build it, they will come" –from National History Day participants and curriculum developers to movie producers and late-night Googlers, Visualizing the Red Summer, started on a whim and uploaded to the internet out of frustration, is now used around the world and has reached millions.
Since moving to Minnesota in 2022 I have been thinking about ways in which we could better harness the reach and momentum the digital humanities provides to help us meet our mission here at the MHC, from educator training and curriculum development to work with our cultural resource and heritage partners. The MHC is no stranger to the digital humanities, with existing projects under their belt like a companion We Are Water digital exhibit. And place-based, immersive experiences and storytelling is already at the heart of what we do here at the MHC with programs like Learning From Place: Bdote.
Our team has been brainstorming how we can use digital methods and tools to better highlight the diversity of stories in Minnesota's history as we gear up to celebrate, and interrogate, America's 250th anniversary over the next few years. And as we continue to meet with community partners like historian Elyse Hill, who is working to get Minnesota's first Underground Railroad site designated here in Saint Paul, or as I read about the continued struggle to preserve the Justus Ramsey House, I can't help but think of the ways in which we can use the digital humanities to bring awareness to Black Minnesota in our immediate community.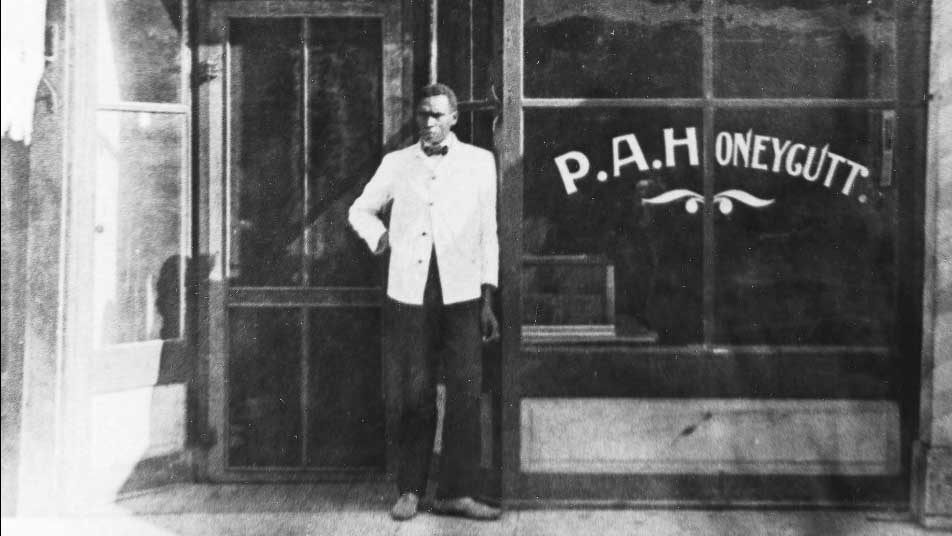 Over the past few semesters, the MHC has been working with the Breck School's community partnership program on a series of short-term humanities projects co-created with students. During the 2021-22 academic school year, the Breck students participated in a Concern Gathering session to test a community engagement approach MHC was developing with the Kettering Foundation, they interviewed members of the Breck community about identity in an oral history project, and they assisted in archival research leading up to the MHC's 50th anniversary. The contributions of the 11th and 12th graders during this six-month partnership sparked authentic relationships, gave students opportunities to learn about our interconnected communities, developed some key interview and research skills, and expanded MHC's mission and programming to include young people's influence in its work and impact.
While the partnership has been a success, looking ahead, we hope to create more cohesion across semesters to collectively work towards goals and projects that meet both the MHC's needs as well as student's interests and classwork. To align with work I'll be doing related to America's 250th, over the next number of years I will be working with students at Breck to build a campaign featuring 250 humans from Minnesota's past, curating stories from multiple time periods, cultural backgrounds, themes, and parts of the state. Collectively, these humans' stories help us understand the Minnesota experience across the last quarter-millennia.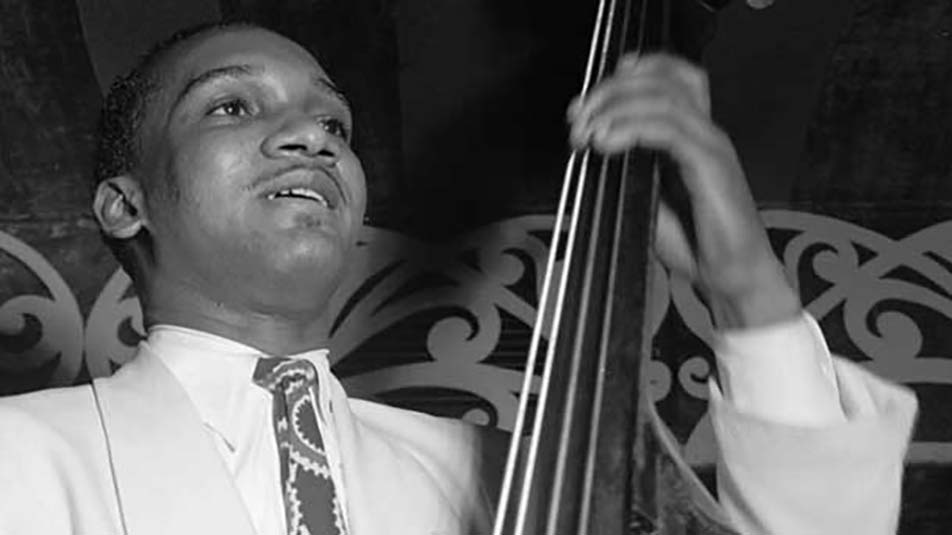 Each semester over the next few years, students will be assigned people from Minnesota's past to do research on. This semester they will be examining the lives of multiple different people, including many with connections to our state's Black history, including Fergus Falls' first Black settler, businessman and Negro League baseball player Prince Albert Honeycutt; the enslaved woman Eliza Winston who sought legal freedom in Minnesota; pioneering jazz musician Oscar Pettiford; and Duluth's Dr. Milton W. Judy, who was instrumental in seeking justice for the lynchings of Isaac McGhie, Elmer Jackson, and Elias Clayton.
Students will also be exploring stories related to Minnesota's Native American history, immigration history, Jewish history, women's history, and Asian American history, using the stories of individual humans as a lens to better understand greater patterns, structures, movement and politics across Minnesota and the United States in those eras. As we launch this research, I am glad to have a teacher on board like the group's advisor, Breck teacher Daniel Bergerson, who is a perfect example of the ways in which next generation leaders in the classroom are thinking about engagement. Daniel has attended numerous MHC events in the past few years that engage critically with space, including our queer history walking tour, the Armed with Language film screening and talk, an event at the African-American Heritage Museum and Gallery, and the Teaching Bdote online session.
Their research will lead to two separate digital initiatives that draw attention to stories of Minnesotans often not discussed: one creating social media posts featuring these curated individual stories, and the other doing archival research that will aid in the eventual creation of a tour of these human stories using www.theclio.com, also available in the app store. Clio can be described as a Yelp of sorts for museums, historic sites, architecture nerds, art buffs and others, with over 40,000 entries highlighting locations and stories related to history, culture and the built environment. The app, increasingly popular for use in the classroom and with cultural institutions, integrates archival records, photos and other primary resources into the exhibit text and tours. Entries include map pins and Google street view, space for citation of sources, and text-to-audio features for the visually impaired. Users will be able to take the tour on an app on their phone, or via the computer.
Last year I used Clio with students to uncover hidden campus history at the University of Maine, from the college's connection to eugenics, or a tarring and feathering on campus, to stories of student Hoovervilles and homelessness in the years before New Deal federal student aid. I have worked with the creator of the app, David Trowbridge, in the past after speaking together at the American Historical Association Conference, and have invited him to speak to the Breck students and MHC staff interested in harnessing the power of GIS, placemaking, and digital public history.
The beauty of Clio, besides being free and easy to use, is that the potential for replication is endless. In addition to the list of humans curated by myself and community consultants, educators and community members from counties from across the state will have the ability to submit nominations for other humans deserving of attention that may not be on our radar, or to create tours themselves. Stay tuned as the project develops to learn more about these and other stories.
In the meantime, in honor of Black History Month, I invite you to engage with a few of my favorite examples of Digital Black History:
Monroe and Florence Work Today – interactive maps of racial violence across U.S. history, created using data compiled a century ago by Tuskegee sociologists Monroe Work and his wife Florence.
Mapping Prejudice – interactive map on red lining developed by University of Minnesota researchers
Navigating the Green Book – interactive maps and digitized guides for Jim Crow era Black motorists
Mapping the Freedmens Bureau – explores the critical years following the Civil War
Colored Conventions Project: brings to life 19th century Black political organizing via digital methods
SNCC Digital Gateway – digital records and resources of the Student Nonviolent Coordinating Committee
For a searchable database of hundreds of Digital Black History projects, visit https://digitalblackhistory.com/.
Thank you for visiting the Minnesota Humanities Center blog.
Any views or opinions represented in this blog are personal and belong solely to the blog author and do not represent those of the Humanities Center, its staff, or any partner or affiliated organization, unless explicitly stated.
All content provided on this blog is for informational purposes only. The owner of this blog makes no representations as to the accuracy or completeness of any information on this site or found by following any link on this site. Omissions, errors or mistakes are entirely unintentional.
The Humanities Center reserves the right to change, update or remove content on this blog at any time
By: Karen Sieber
Karen Sieber is a Humanities Officer at Minnesota Humanities Center, and a historian of social justice movements and civil rights history in the United States. For more on her work, visit www.ksieber.com.