We Are Water MN
Bridging scientific knowledges and human relationships with water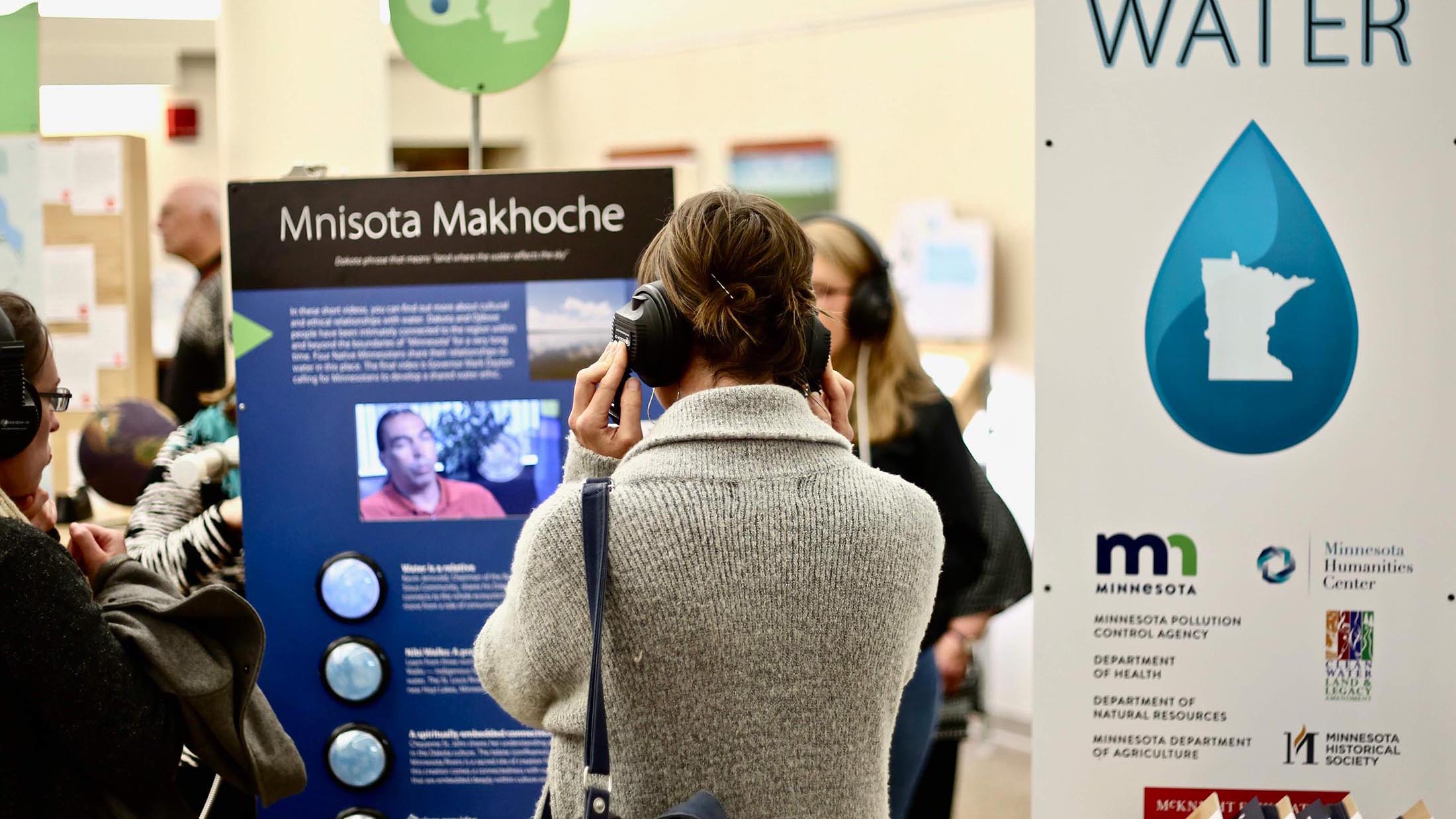 About We Are Water MN
We Are Water MN deepens connections between the humanities and water through a network of partnerships, a traveling exhibit, and public events. We Are Water MN helps communities, organizations, and individuals make better, more collaborative, and more relevant choices about water.
Contact Us
Jennifer Tonko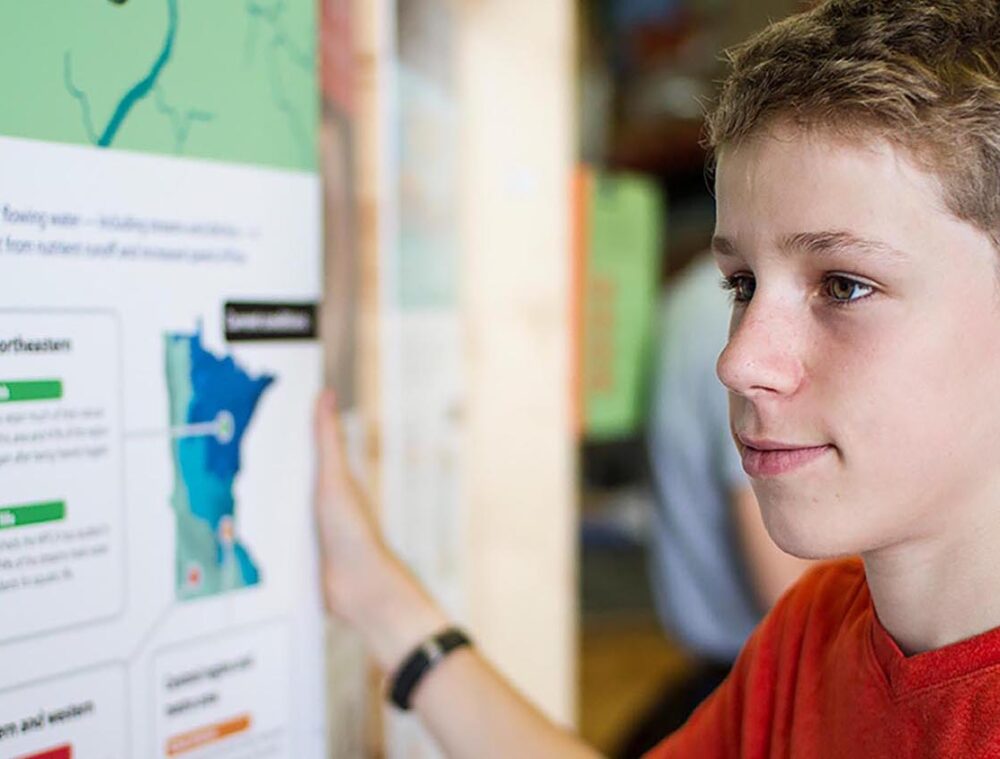 Traveling Exhibit
The traveling exhibit examines water issues statewide and in local communities through personal stories, histories, and scientific information. It strengthens Minnesotans' relationships with water, exposes visitors to new perspectives, and increases participation in water stewardship activities.
"We Are Water MN" host community application
"We Are Water MN" builds networks of people who protect and affect water, hosts a traveling exhibit that shares messages about water in Minnesota, and designs public programming that builds relationships with and responsibilities to water.
The "We Are Water MN" partners seek applications for a new cohort of host communities.*
*This opportunity is pending funding.
Open to: Minnesota-based organizations (nonprofits or those with a nonprofit fiscal sponsor), tribal nations, and state/municipal public agencies.
Funding support: Selected communities may receive contracts of up to $10,000 with the Minnesota Humanities Center to offset project-related costs. We encourage organizations in small and suburban communities to apply. This funding is available through support of the Clean Water Fund of the Minnesota Legacy Amendment.
Proposals due: 11:59 p.m. July 22, 2022
2022 "We Are Water MN" Host Communities
January 20-February 28, 2022
St. Paul
March 3-April 25, 2022
Winona
April 28-June 20, 2022
Lake City
June 23–August 15, 2022
Alexandria
August 18-October 10, 2022
Fergus Falls
October 13-December 5, 2022
Hastings
October 13-December 5, 2022
Eagan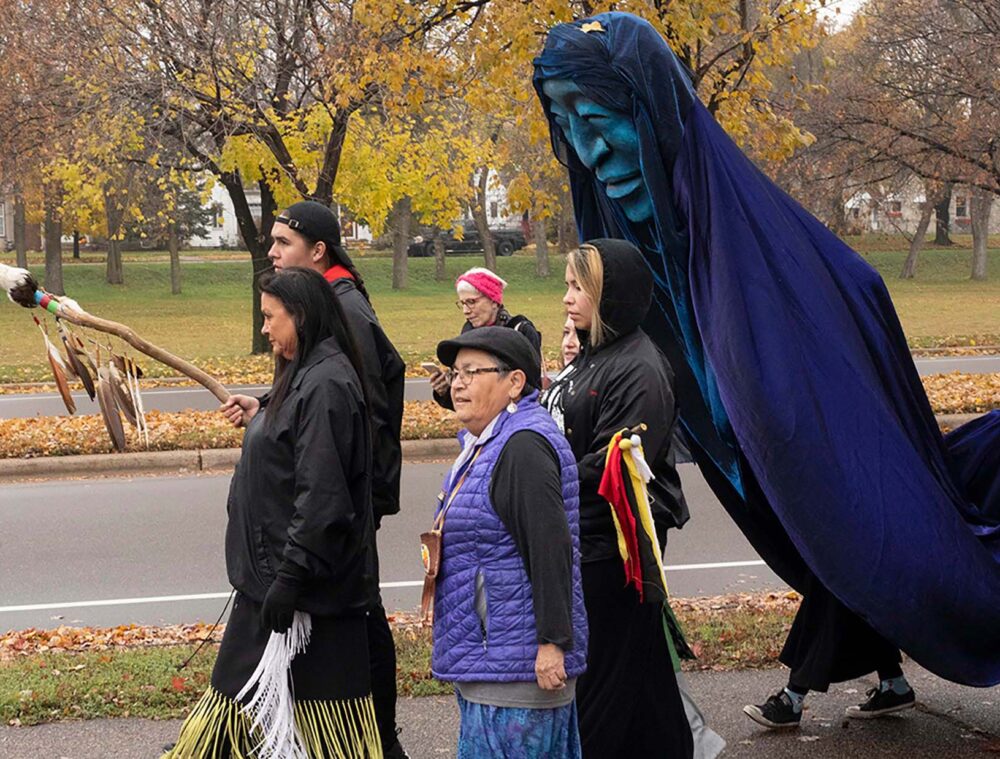 Public Events
While the exhibit is in town, host communities and their partners design public events that connect people both to water and each other. The state partners also co-design public events with host communities, including Nibi Walks, Water Bars, facilitated conversations, and story-sharing events.
Story Collection
Water stories allow visitors to share personal experiences while learning about others' relationships with water. These stories capture a wide range of experiences with water—both the everyday and the deeply personal. Used as exhibit content, in and with public events, and as part of a permanent collection, these stories express Minnesotans' many relationships with water.
Learn More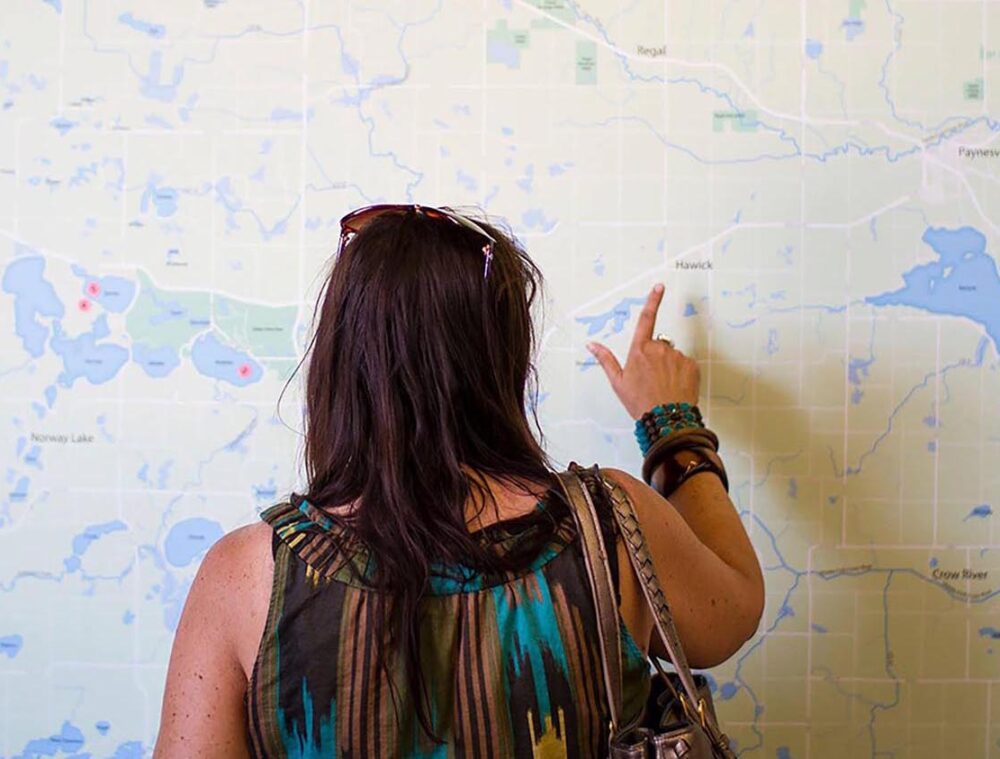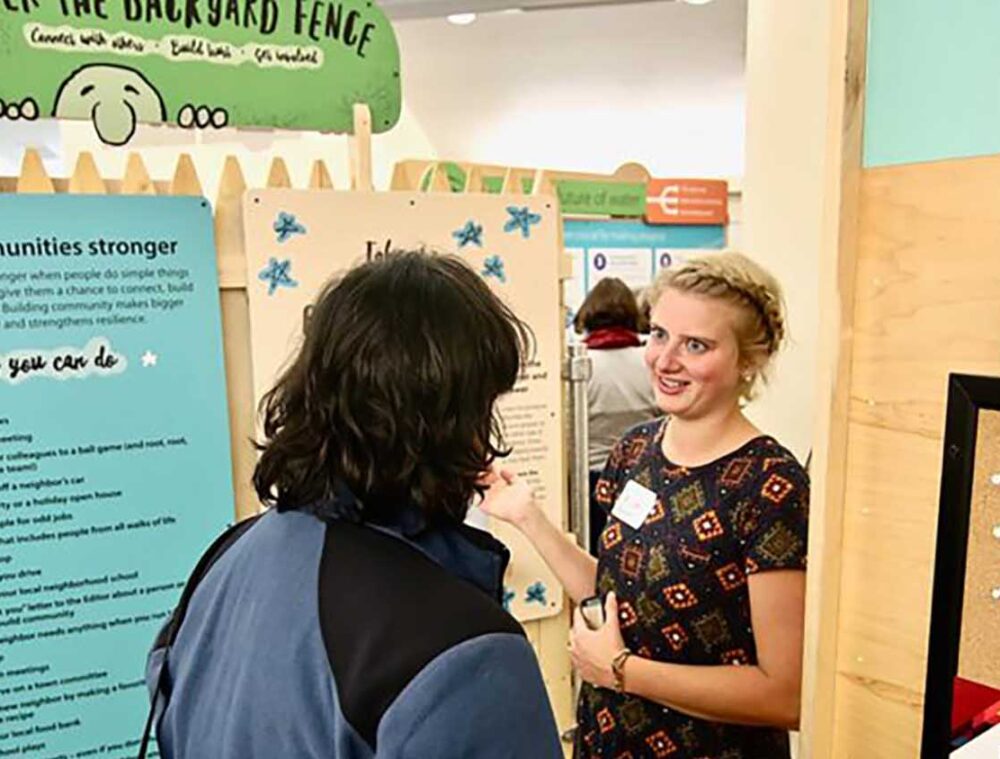 Educator Resources
We Are Water MN has created resources for volunteers, staff, and educators to help others appreciate and enjoy We Are Water MN. They include reflection questions, activities that expand upon exhibit content, conversation starters, ideas for group visits, and extension lessons.
View Resource
State and Local Partnerships
Our partnership network uses the humanities to spark water change for Minnesota and is made up of six state partners—the Minnesota Humanities Center, Minnesota Pollution Control Agency, Minnesota Historical Society, and Minnesota Departments of Agriculture, Health, and Natural Resources—and local host communities who build local networks to connect people to water in Minnesota. By creating relationships around water, we expand local and state networks that can work toward a shared vision on this and future projects.